INTRODUCTION
Each year students participating in AS are recognized for their commitment to our campus community both campus-wide and at the annual AS Awards Banquet. Thank you to all the recipients for your service above and beyond to students and our local community.
CAMPUS AWARDS
Thomas More Storke Award
Paola Dela Cruz-Perez
DIVISION OF STUDENT AFFAIRS AWARDS
Vice Chancellor's Award for Scholarship, Leadership, and Citizenship
Luis Becerril
University Award of Distinction
Sophia Barkhudarova
Allyson Gonzalez
Steven Kwok
Kendra Lee
Ashcon Minoiefar
University Service Award
Jenna AndersoN
Austin Hechler
Tiffany Yeh
Michael D. Young Engaged Scholar Award
Saxon Cropper-Sykes
AS ORGANIZATION AWARDS
Jeremy Johansen Award
The Jeremy Johansen award is given to an individual who has demonstrated endurance, persistence and courage in the face of extraordinary challenges while in service to Associated Students.
Kendra Nicole Lee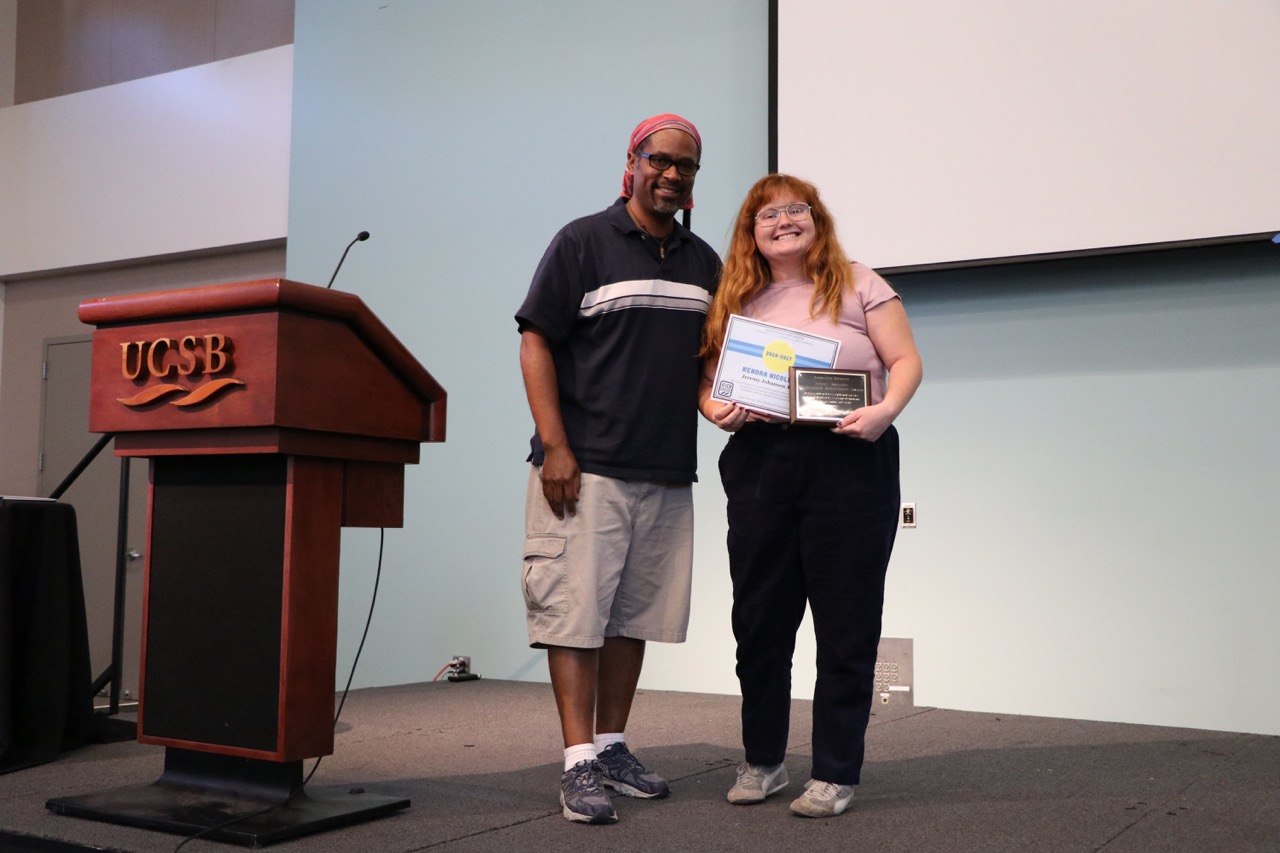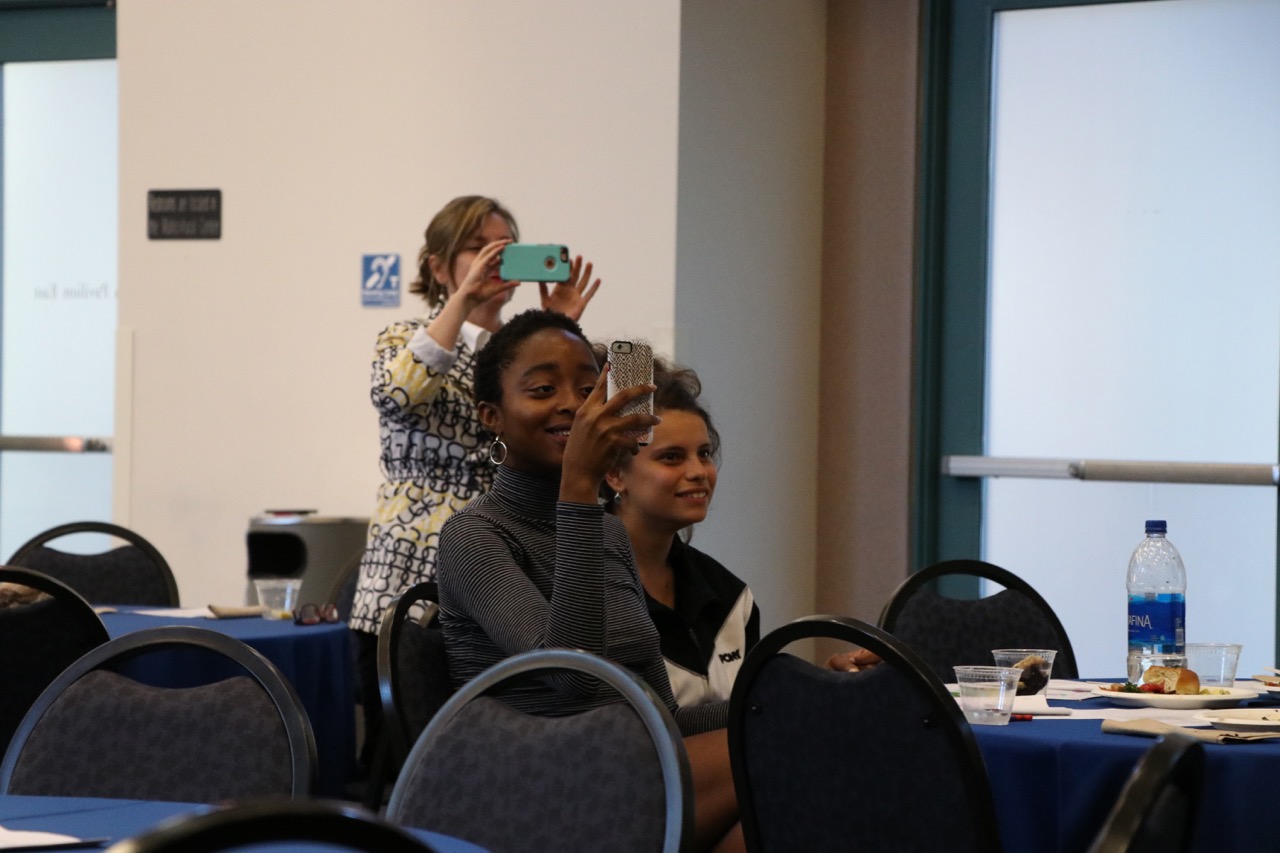 Board/Committee/Commission of the Year
This award is given to the A.S. organization that has consistently made outstanding contributions to student life throughout the year.
Community Affairs Board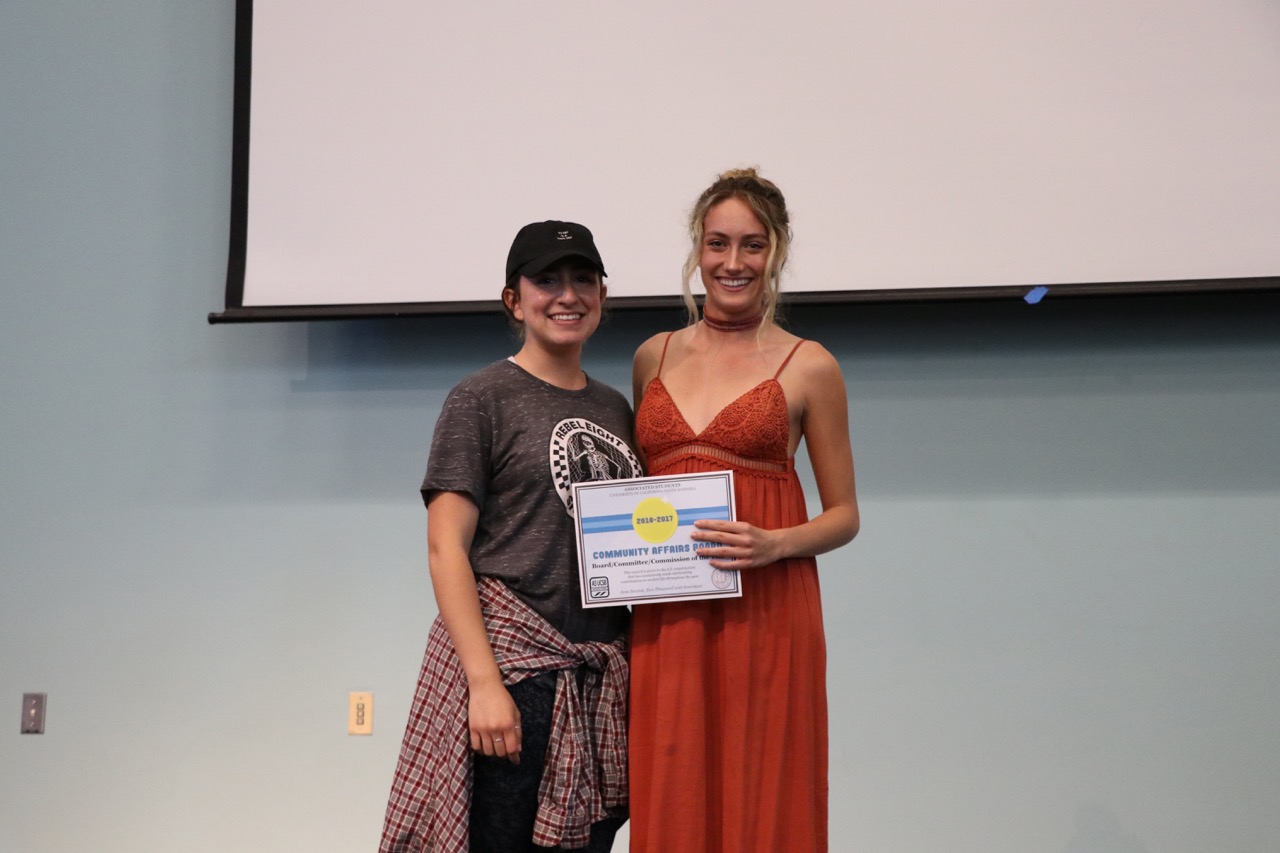 Executive Director Award
Conferred upon the Associated Students entity which has displayed the most responsiveness to the Vision 2020 Student Strategic Plan.
Creative Media Unit
Project of the Year
For an outstanding project that made a contribution to the student body.
CFF Special Topics Course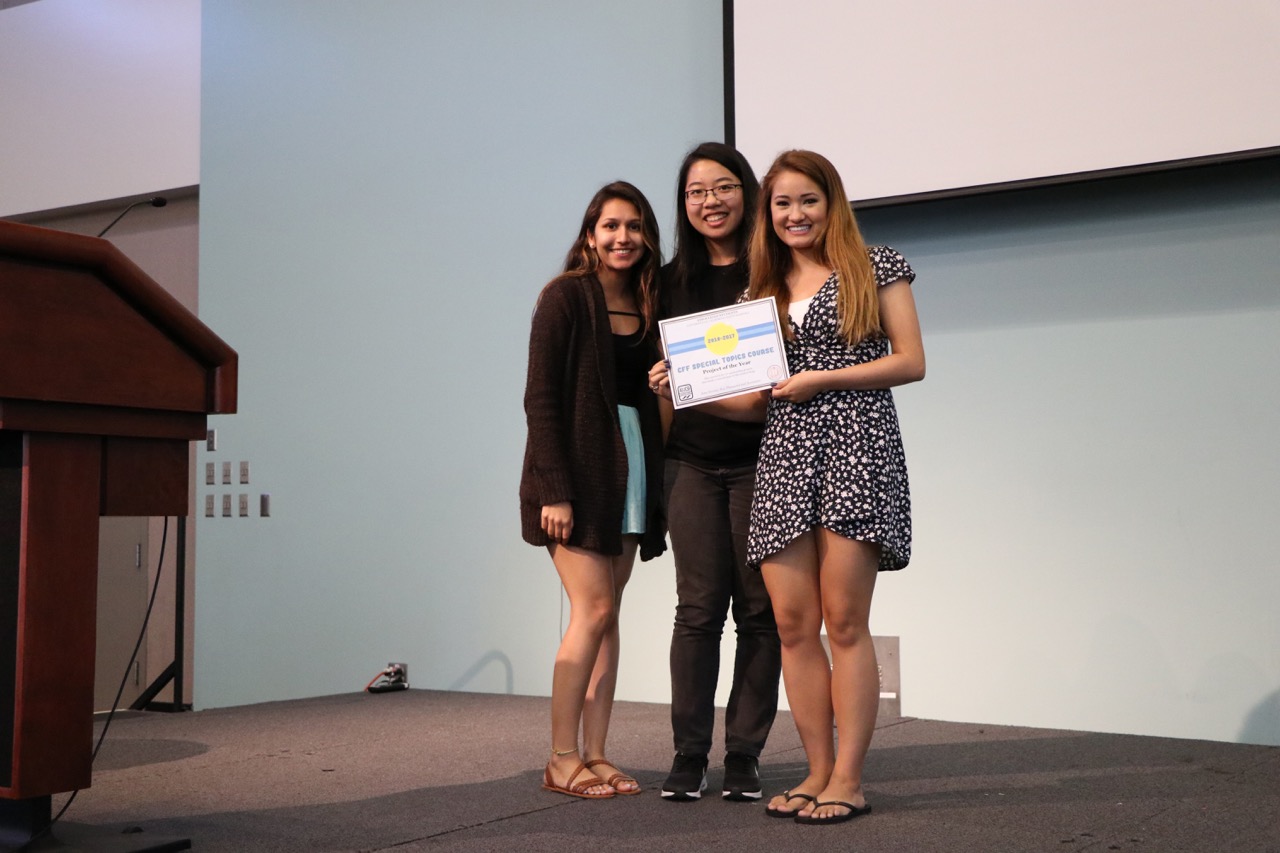 Staff Member of the Year
This award is given to a staff member who has provided outstanding service to the students involved in Associated Students
LaDonte King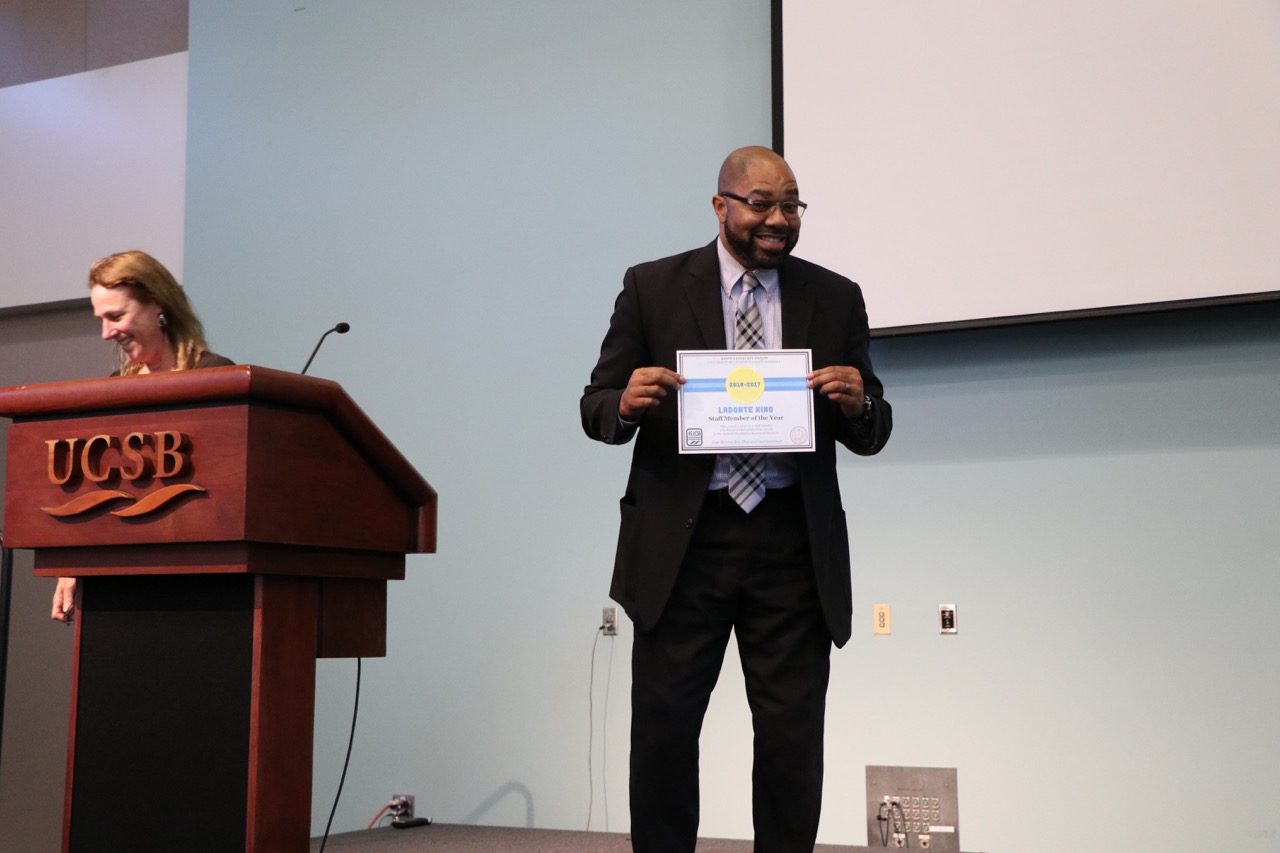 Student Staff Member of the Year
This award is given to a student-staff member who has done an outstanding job throughout the year.
Kathy Lopez
Karen Kurpershoek
Senate Member of the Year
This award is given to a Senate member that has consistently performed outstanding work on behalf of the Senate throughout the year.
Ashley Selki
Individual Board Member Awards
Each Board, Committee, or Commission is invited to select their member of the year.  Please forward the Organization name, Chair name, and the name of the member of the year.  These individuals will be recognized at the banquet.  The Chair (or their delegate) of each committee will present the award.
Isla Vista Tenants Union (IVTU)
Audrey Tamayo
Student Initiated Recruitment and Retention Committee (SIRRC)
Julia Hsueh
Office of the Controller
Anna Lee and Teni Adedeji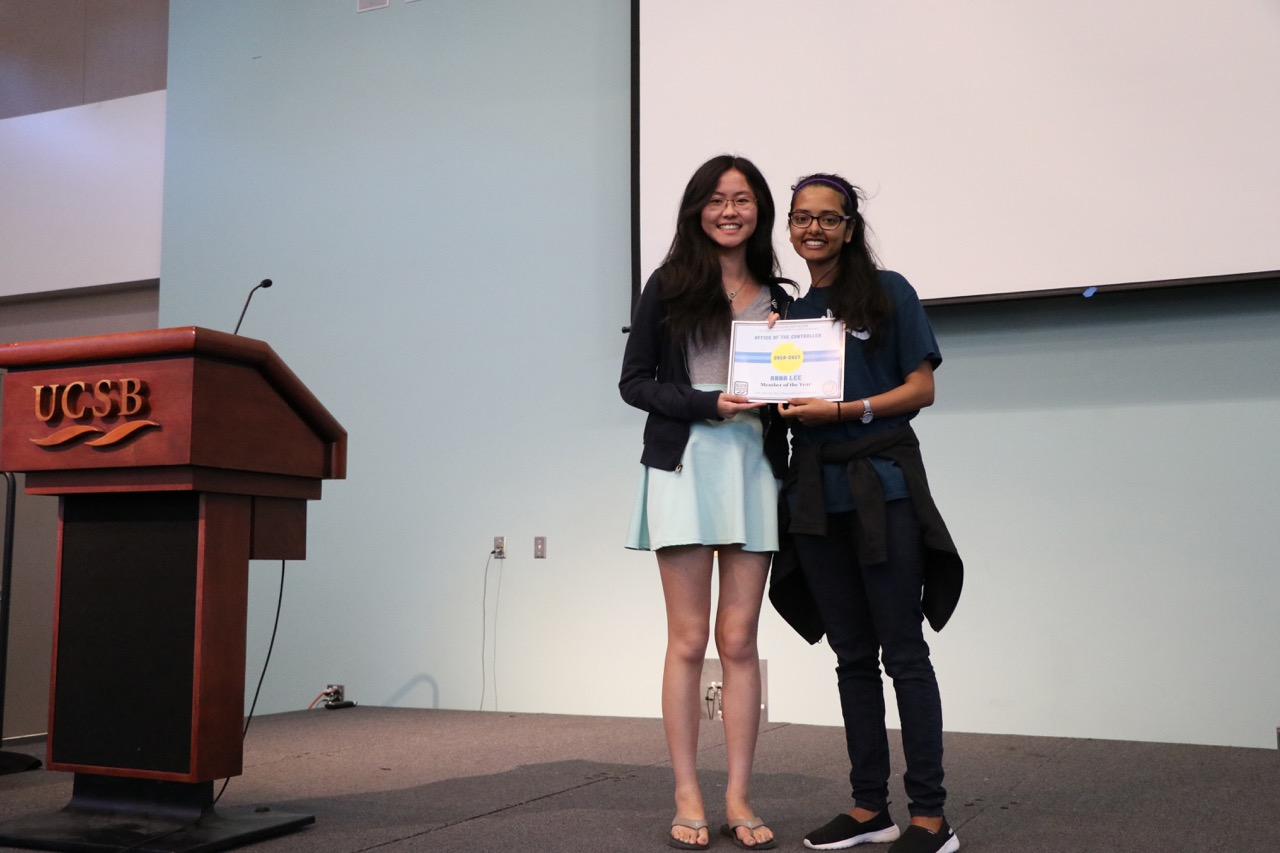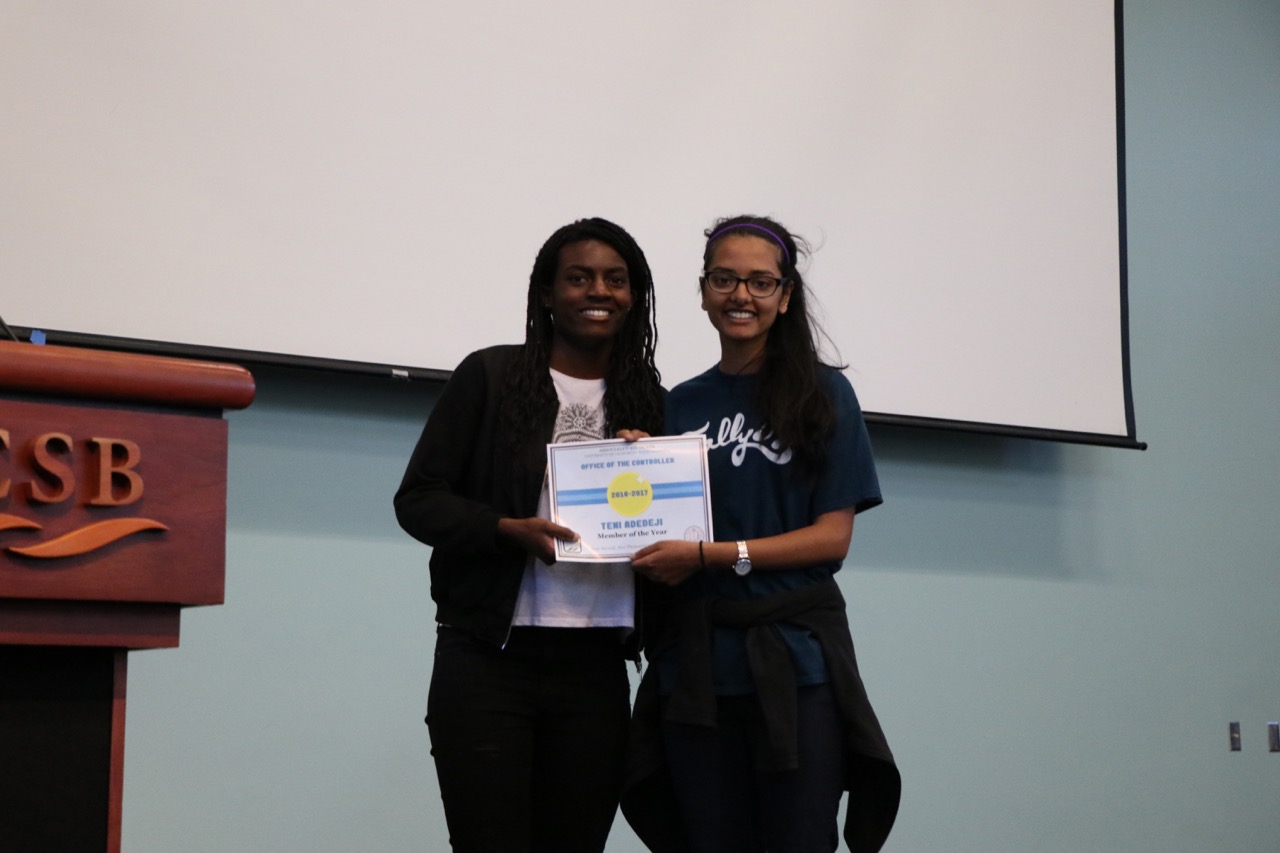 Investment Advisory Committee
Mustafa Masud
Finance & Business Committee
Navpreet Khabra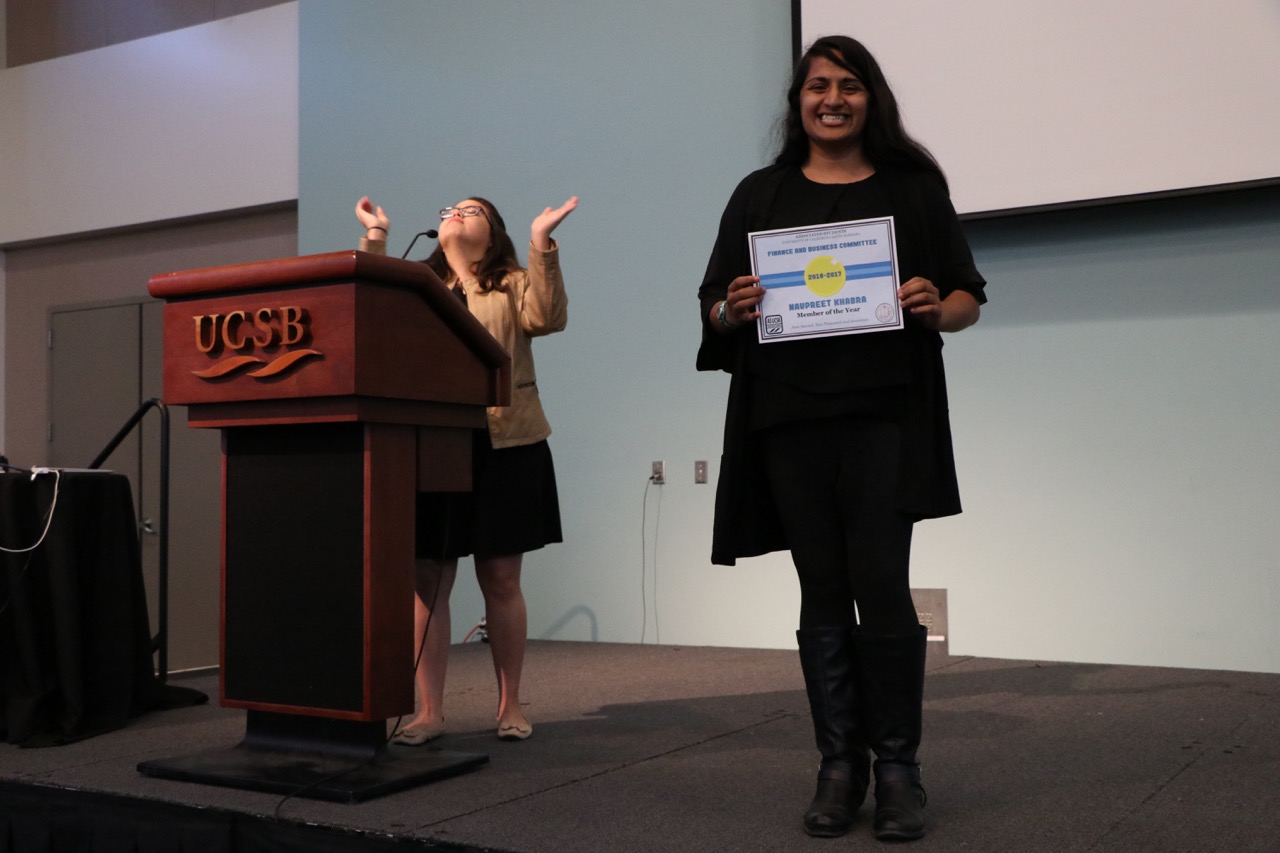 Creative Media Unit
Emani Oakley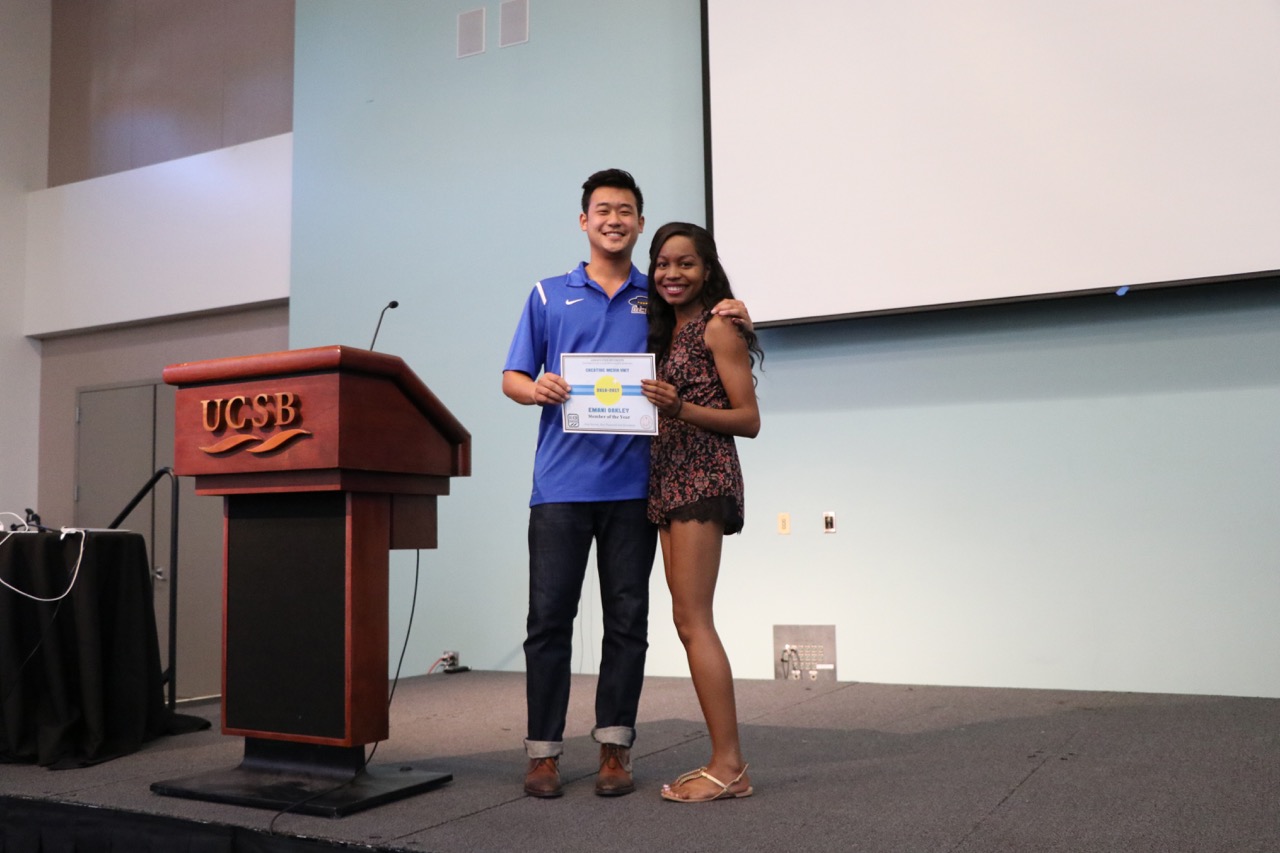 Coastal Fund
Stephen Fetterly
Community Affairs Board (CAB)
Tanios Boudames III
Community Financial Fund (CFF)
Rebecca Quan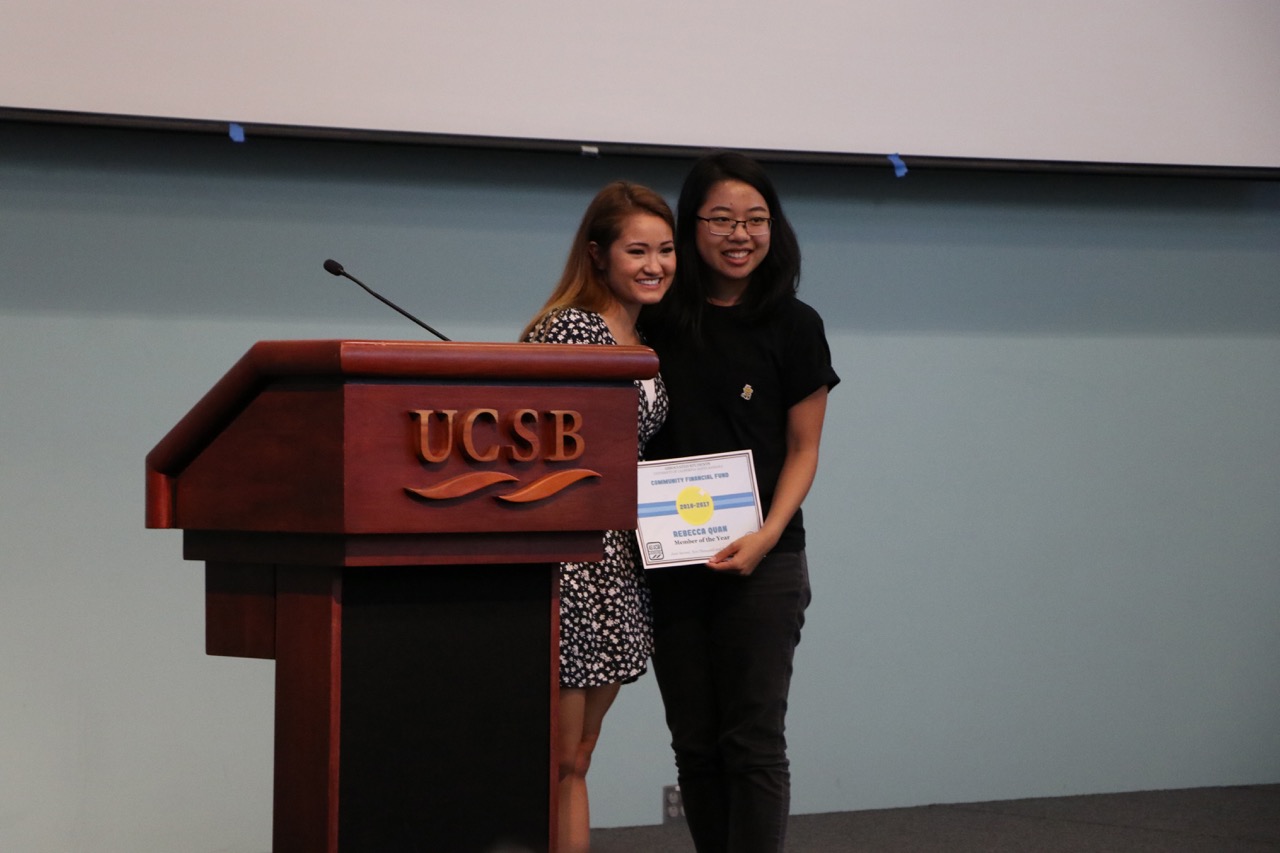 Commission on Student Well Being (COSWB)
Gloria Chan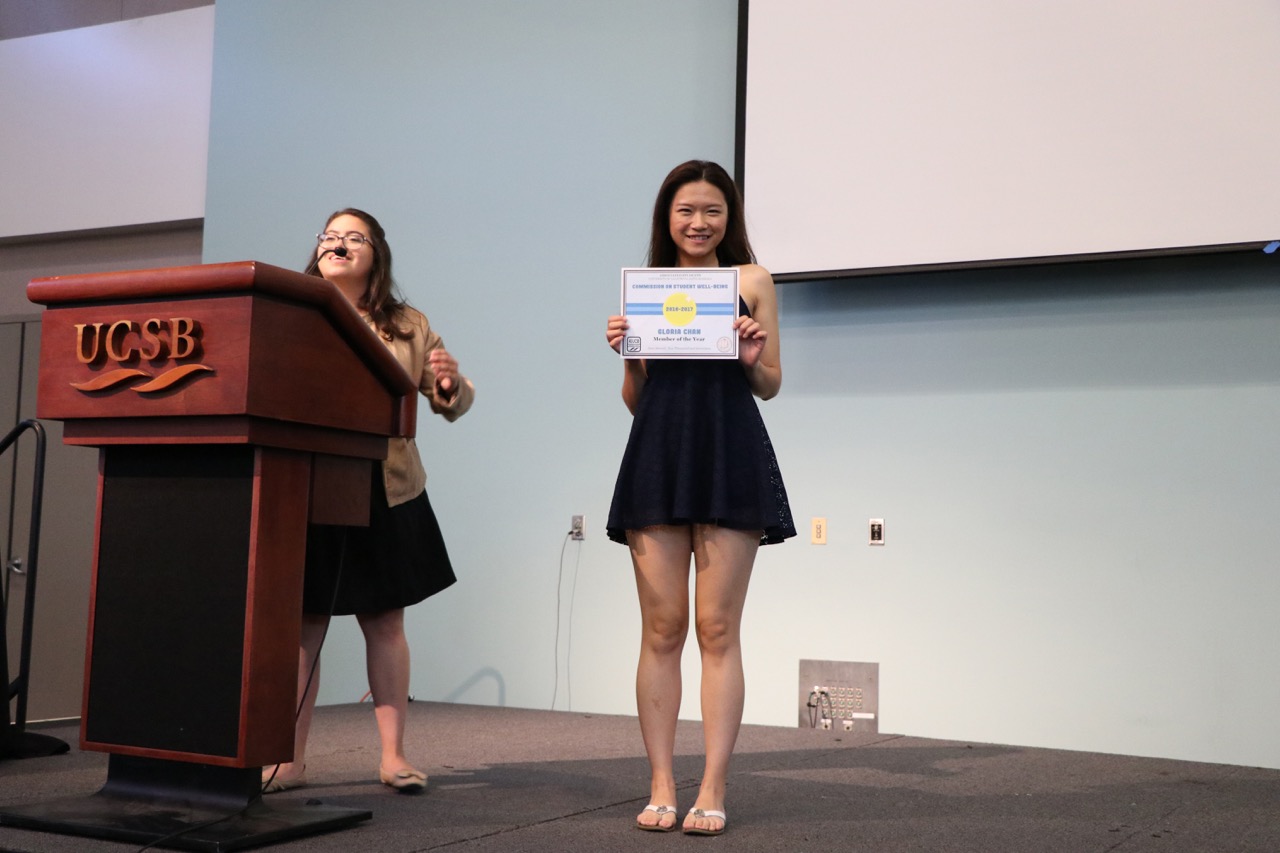 Lobby Corp
Jessica Black
Bike Committee
Tiffany Yeh
CODE
Jessica Stein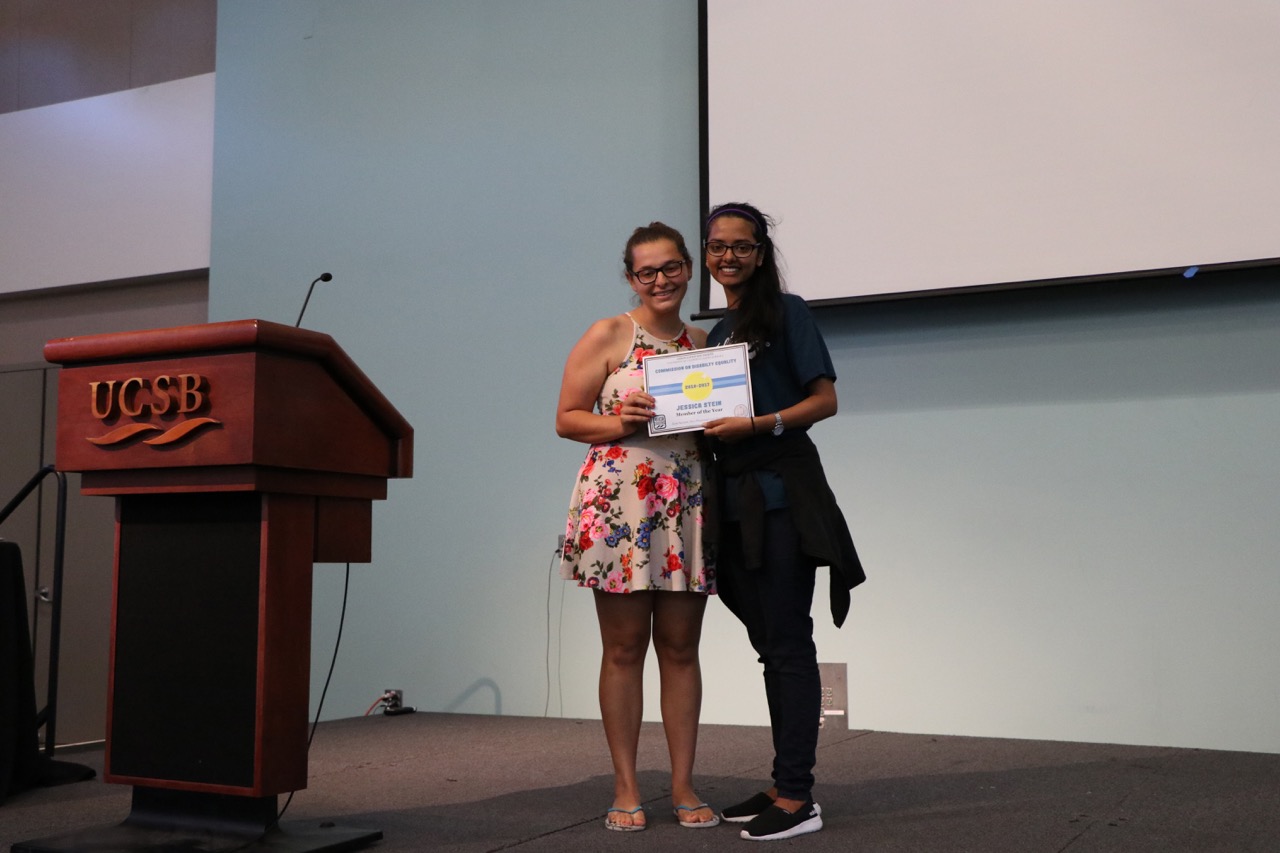 Zero Waste Committee
Sam Colette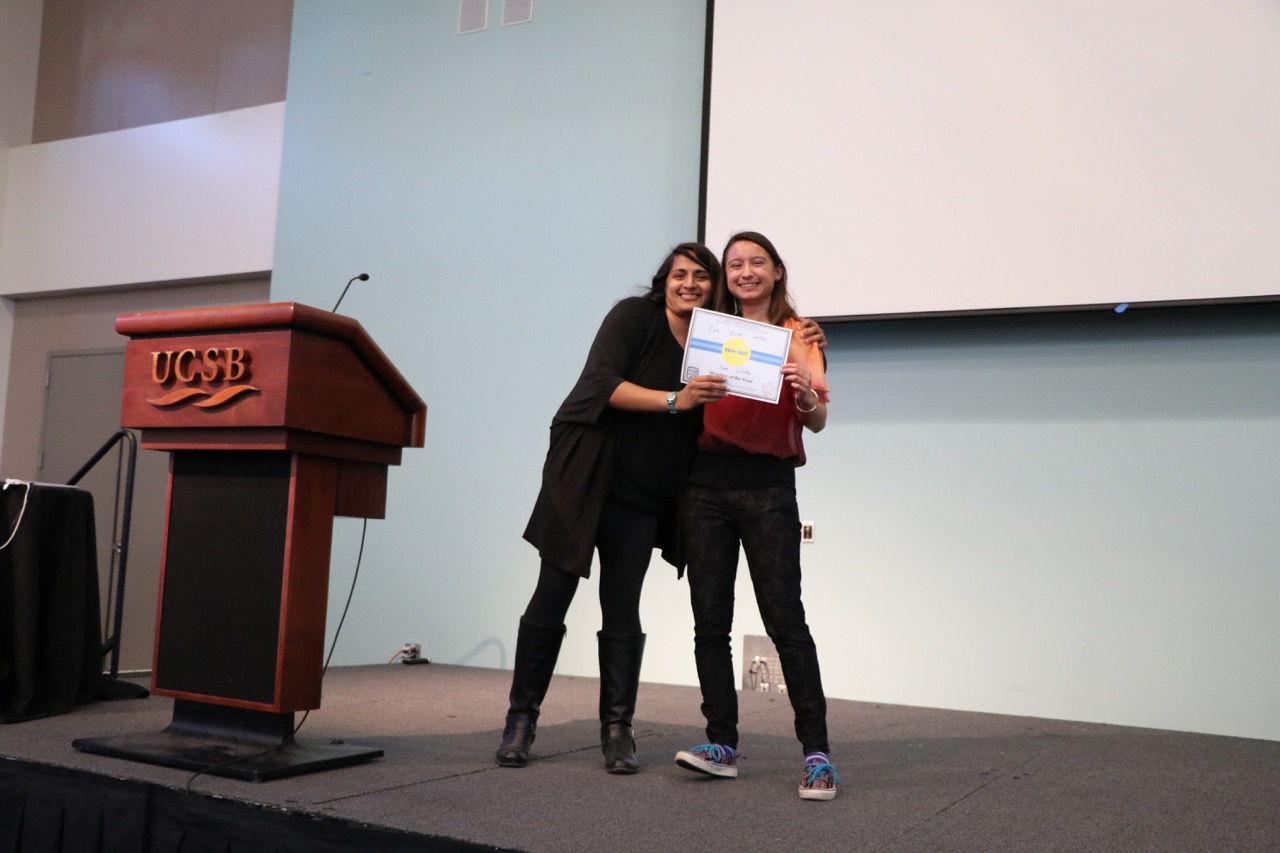 Program Board
Taylor Glatt
Kailah Korsch
Shahar Roda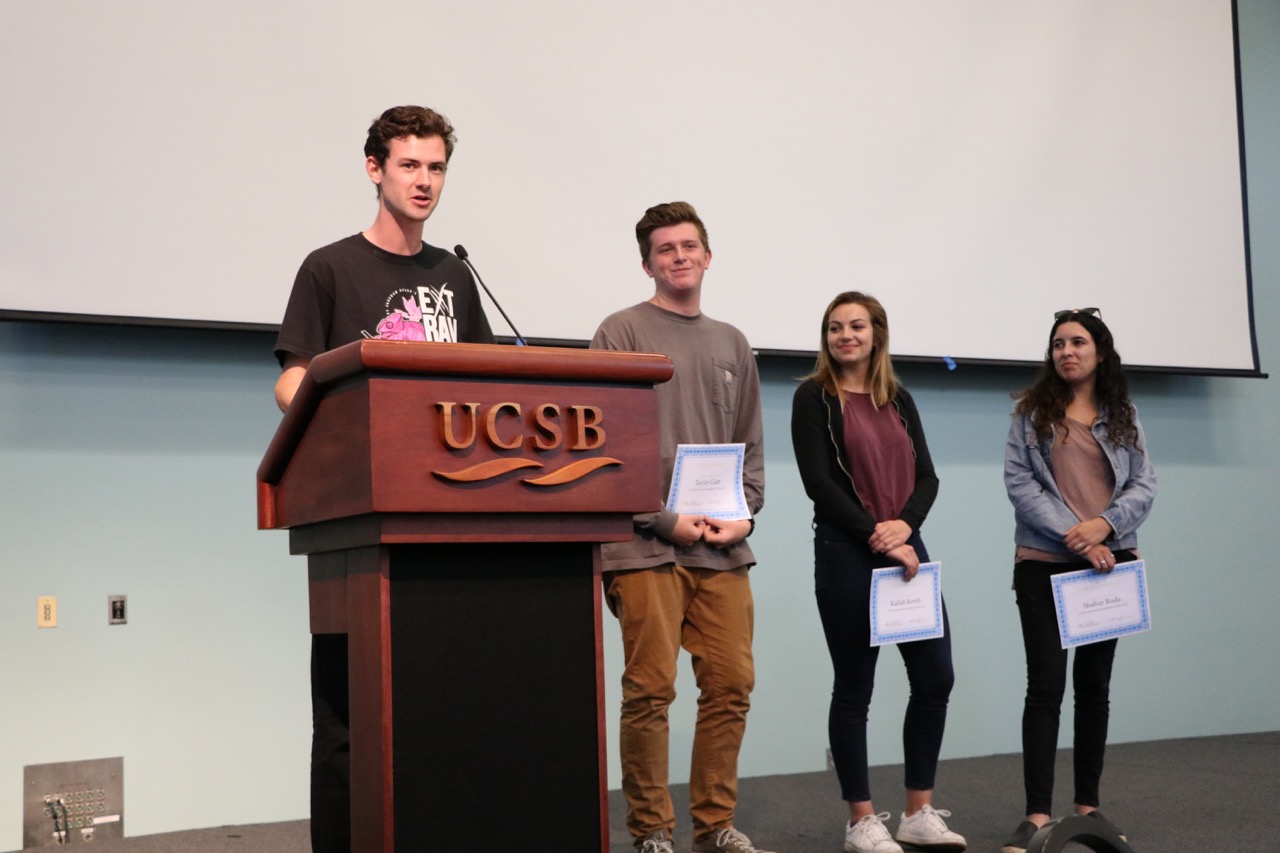 More Photos