NEW STAFF
As in past years, this year brought some new faces to AS. We're glad to welcome onboard:

 Irina Nikoleava is our new Recordkeeping Specialist. She gets the bills paid and makes sure our paperwork is in order. She also supervises the preparation of minutes by the Senate, Finance and Business and other committees.

 Coraline Vercruysse is now our new HR & Payroll Assistant. Hailing from France, Coraline makes sure we all get paid and works with Assistant Director for Human Resources and External Communication Denise Rinaldi to make sure our hiring committees and other  human resources activities run as smoothly as possible. She also leads the AS Staff Professional Development Committee.

  As the new Assistant Director for Independent Media, Jennifer Kiser oversees KCSB and The Bottomline AS-produced weekly newspaper. She brings a wealth of experience in public broadcasting and news reporting to her position and is thus a great resource for students and staff alike.

 Our new  Isla Vista Office Assistant Jayne Bittner keeps that office running smoothly and supports the work of the various groups that share the Pardall Center.

 New AS Cashiers Coordinator Rayshaun Grimes oversees the AS Cashiers and Ticket Office. The office provides a variety of services to students, including ticketing for events across the UCSB campus, disbursement of loan funds, bus pass stickers, sales of class reader produced by AS Publications, and general cashiering for AS.

 As Foodbank Coordinator and Student Engagement Advisor Rodolfo Herrera has stepped into the very large shoes of Tuyen Nguyen whose energy and focus made the AS Foodbank a reality and vastly expanded its reach. As Student Engagement Advisor he will work with student groups that were created by students to address specific concerns in our campus community.
 Leah Bartos became the new Journalism Advisor last summer after the position had been vacant for some time. She provides a much appreciated staff presence and journalism experience for The Bottom Line student newspaper produced by AS.

 Andrea Wade-Catena was with AS just shy of a year as Community Financial Fund Coordinator, but in that time she took the program to a whole new level working with students to introduce the CFF Special Topics Course that consistent of a series of focused classes to help students manage their finances. In fact, the Special Topics Course was voted the AS Project of the Year with the award presented at the annual AS Awards Banquet. By this time Andrea, taking her own advice to students to embrace opportunities when they present themselves, had left the United States for a public policy position in Mexico. We wish her all the best!
TRANSITIONS
 Mathew Norton moved up to become our new Assistant Director for Business Services. In this capacity he will work with the various business and other services AS provides for students and the campus in general.

Sarah Siedschlag stepped up to become the AS Environmental Programs Advisor, from her former position as Recycling and Compost Program Advisor. In this expanded role she oversees the various environmental programs that students implemented over the years to address needs not met by the campus administration.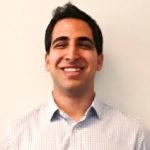 HR & Payroll Assistant Omead Poure left AS this year to work in the Education Abroad Program. He is definitely missed, but we wish him well in his new position.

 Administration Office Coordinator Gabriella Piazza accepted a position at the UC Education Abroad Program at the end of the year. She continued half time through the summer to help AS transition to a new coordinator. Many thanks to her for managing the Main and Admin Offices and coordinating student receptionists in the AS Admin, Main, and Annex offices. All the best in her new endeavors.
A.S. FOOD BANK MOVES TO A LARGER SPACE
The AS Food Bank serves over 1000 students each week. They've needed a bigger space for some time.
It happened this year! The Grand Opening was on May 31 with Chancellor Yang doing the ribbon cutting!
Food Bank is still on the third floor of the UCen, but their space has been expanded significantly so that they can stock a larger inventory of food, including fresh fruits and veggies, toiletries, and other items to serve students better and better maintain their privacy.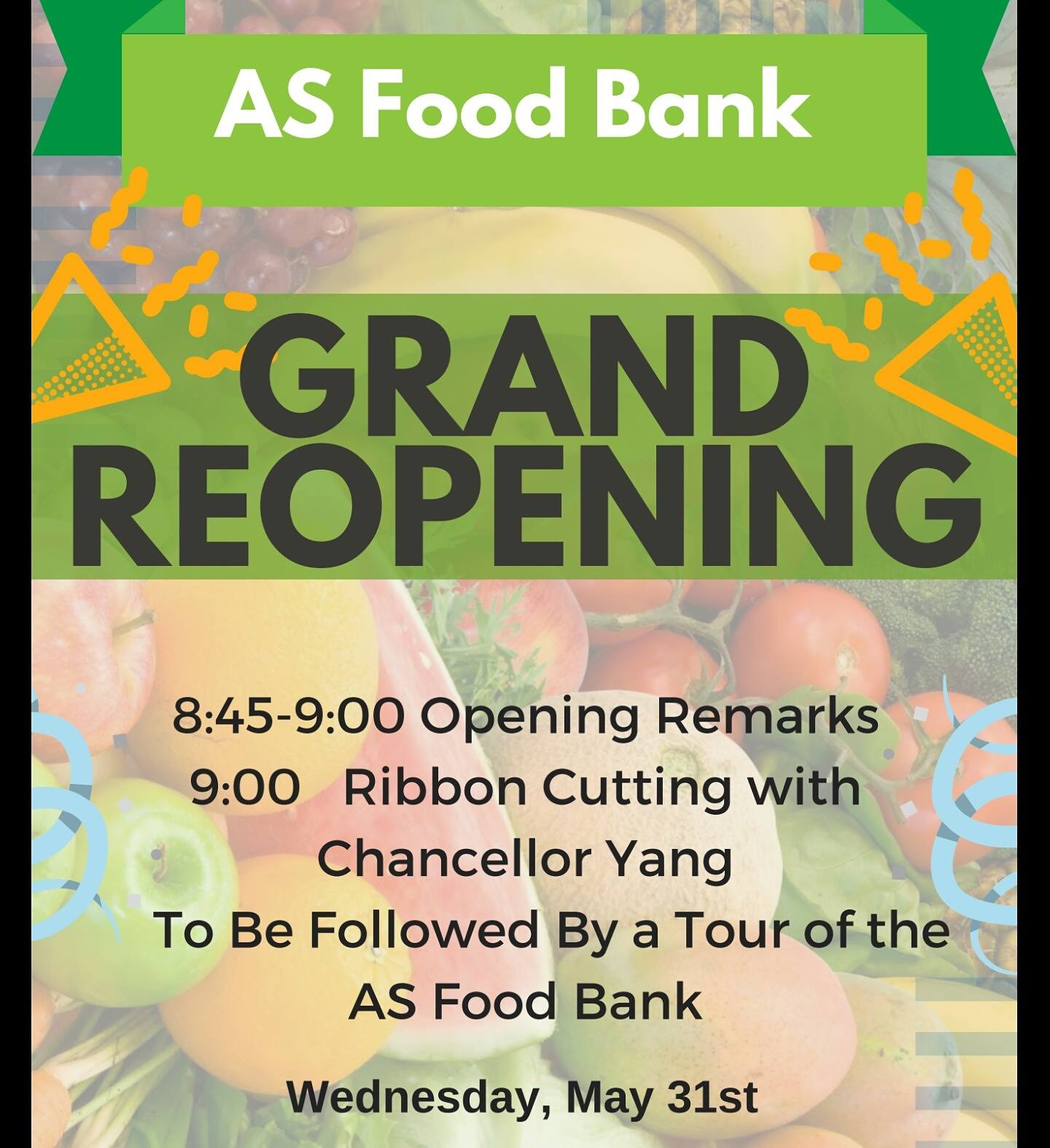 STUDENT PRODUCED TV NEWS AT THE MEDIA CENTER
The A.S. Media Center is now home to two TV news shows produced, directed, and anchored by students. It started with UCSB TV the brainchild of former A.S. senator Jenna Andersen who assembled a dedicated student staff to produce weekly shows during winter and spring quarters. Click here for past episodes.
The Bottom Line Broadcast is a bi-weekly newsmagazine  produced by the AS newspaper, The Bottom Line. Julia Nguyen took the lead on this effort. Click here for The Line, which houses a wide range of video content produced by The Bottom Line.
A NEW PARTY IS FORMED
In February 2017 Elections Board approve the formation of a new campus political party, the Isla Vista Party. Many of the party's members participated in the Peer Action Coalition (PAC) party during the previous year. The IV Party faced the Campus United party in the spring 2017 election fielding Nawar Nemeh as their candidate for A.S. President.