WELCOME TO THE AS BIKE SHOP

Conveniently located on the ways to and from IV, the AS Bike Shop has served UCSB and Isla Vista community since 1974. The Bike Shop is a student-funded non-profit organization dedicated to education, service, and safety. The shop has everything students need to get their bikes running safely and smoothly.
All students need is their ID card, a bike, time, and an inclination to learn. The friendly student staff provides the tools and the advice. When students need parts or gear, the shop offers them at the lowest possible prices.
SERVICES AND RESOURCES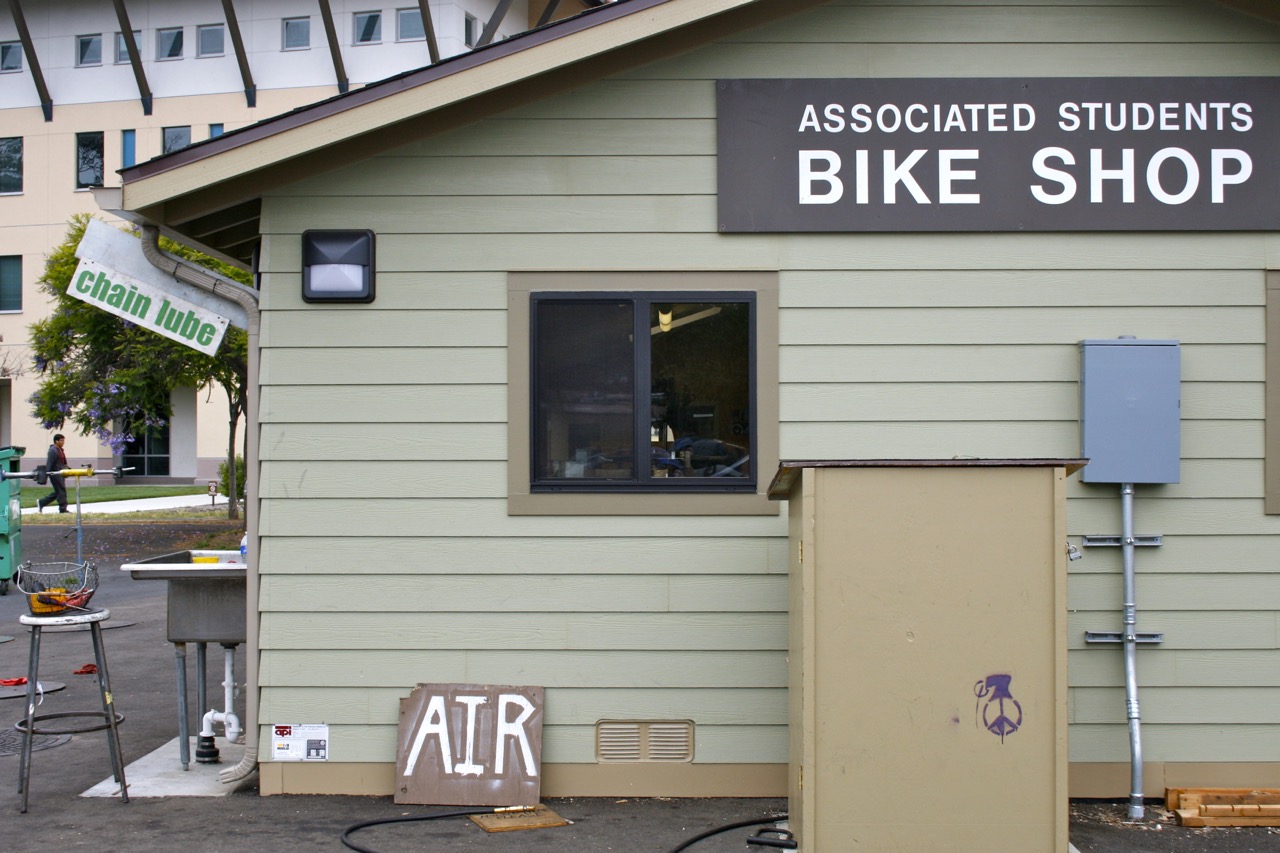 The always friendly bike shop staff offers:
Free compressed air, pump use, and chain lube during shop hours
Prompt and accurate repair service
Thousands of bicycle components and accessories available for purchase and installation
Special ordering of almost any bicycle component or accessory
Access to repair stands and tools
Repair instruction
Educational events