AS Mourns the Passing of Publications Coordinator David Miller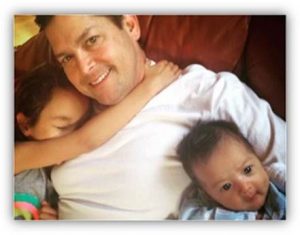 David Miller passed away at his home on March 20, 2017. In the words of AS Executive Director Marisela Márquez, "He was a beloved member of the Associated Students family. . . Dave's loss is felt deeply by his family, friends, and those who knew him at UCSB. The death of a member of the UCSB community reminds us that life is precious and fragile, and as members of a campus community we are all connected." David is survived by his wife and two children.
David managed the AS Publications Service for 5 years after coming to AS from Grafikart in Isla Vista. In his honor, the AS Senate resolved to name the Publications Service shop David B. Miller AS Publications. The dedication ceremony was well attended. AS President Austin Hechler and several students and staff lauded David's work ethic and welcoming presence at the shop.