INTRODUCTION
The Department of Public Worms (DPW) is a student-run, student-funded organization here at UCSB that plays an active role in alternative campus waste management through composting, workshops, and their experimental, educational garden. The DPW teaches fellow students about reducing their food waste that is sent to the landfill and about how to reuse that waste to grow more food.
SO YOU WANT TO BE A WORM WRANGLER?
This is what it takes!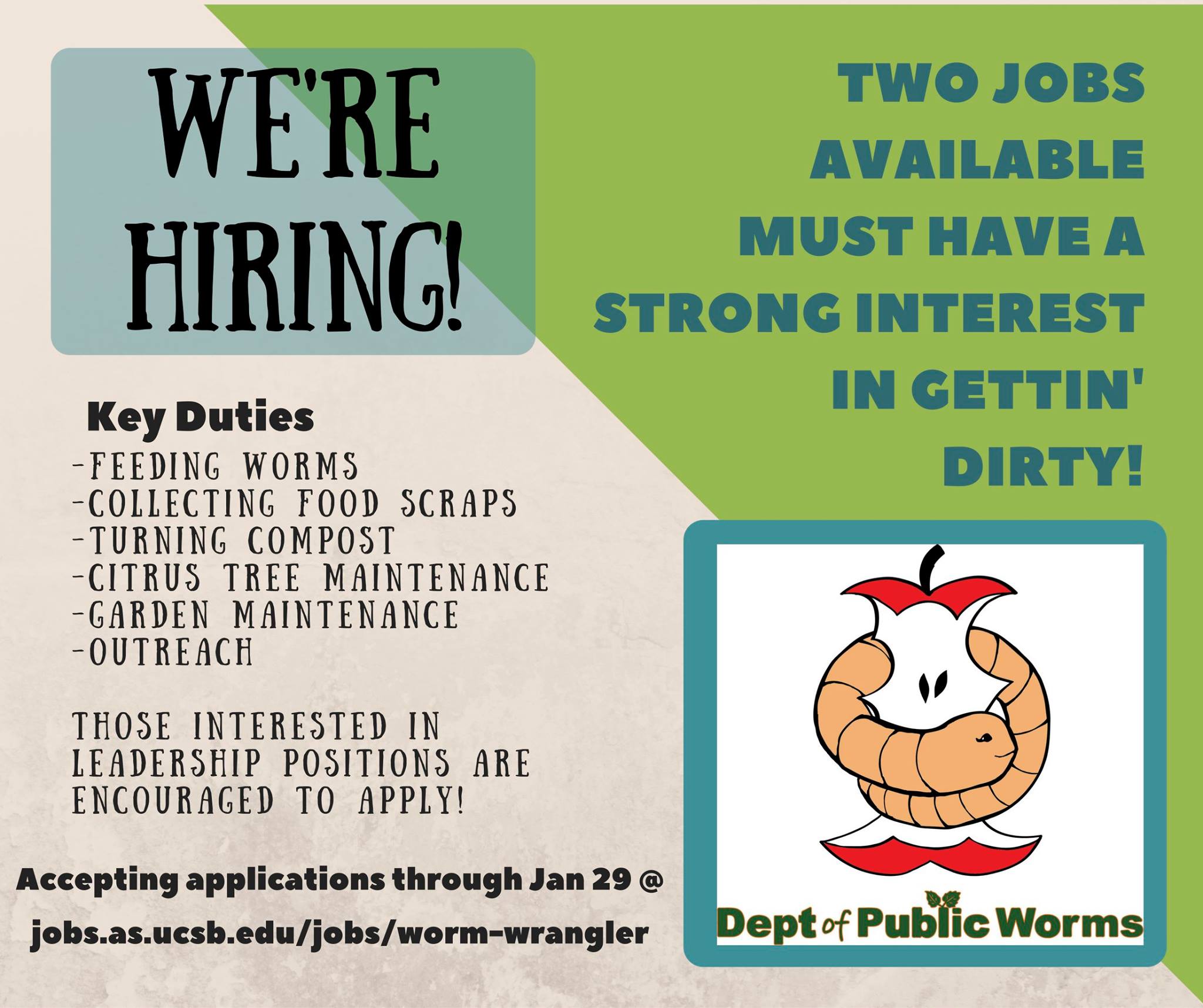 Ole Gauchos, the Dept. of Public Worms is hiring again!
Key duties include collecting and sorting food scraps, feeding worms and compost, maintaining food production spaces including citrus trees, hydroponics, and our soon-to-be campus farm as well as participation in various outreach workshops and events.
If you're looking to make a difference on campus and work outdoors with some really awesome people, this is the job for you!
Students interested in leadership roles are encouraged to apply.
DPW AT THE PARDALL CARNIVAL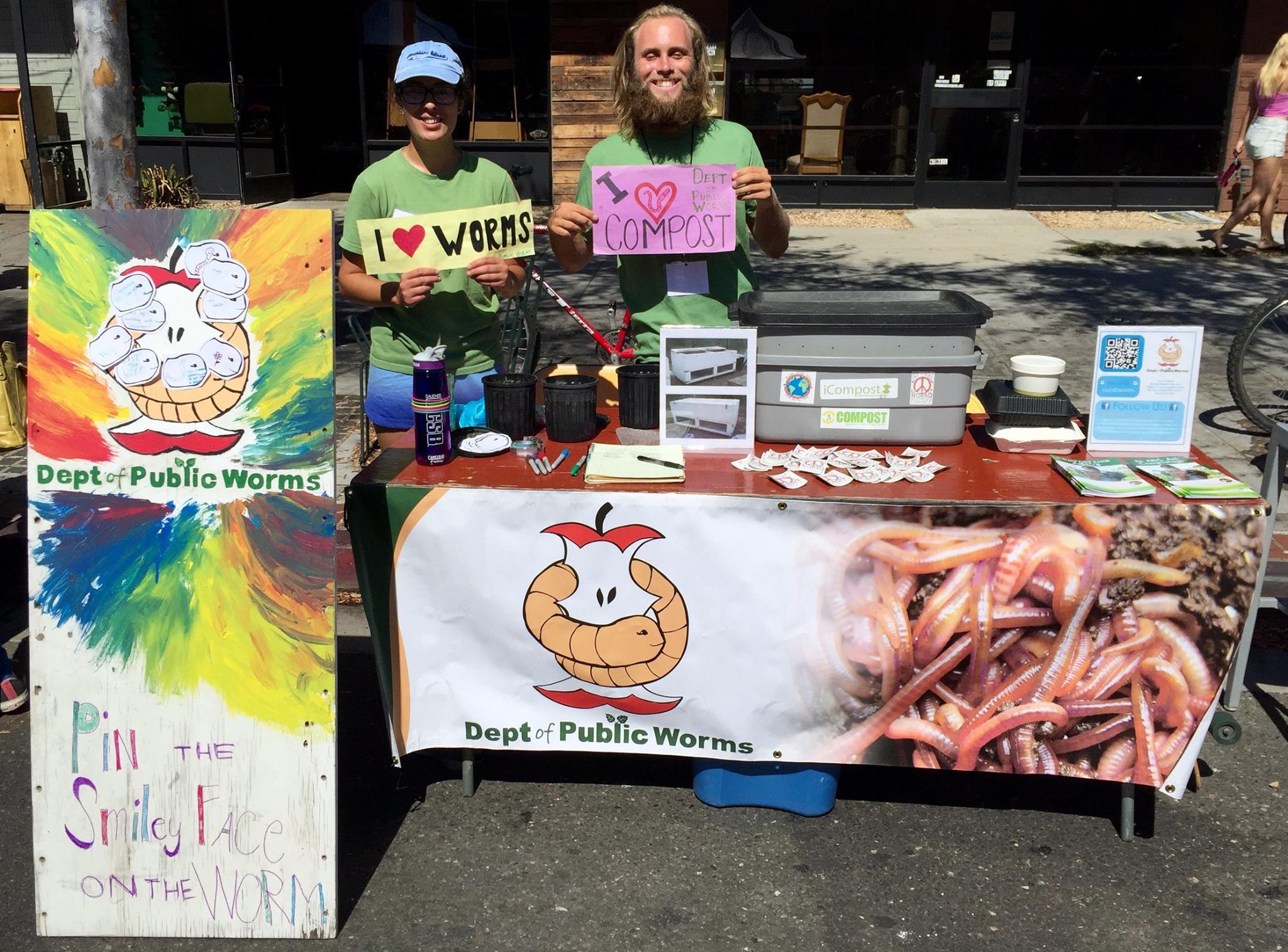 DPW challenged visitors to the annual Pardall Carnival to Pin the Smiley Face on the Worm and DIY worm bin.  The also had lots of other information available about worm composting, worm tea, and ways to live more sustainably with this earth of ours.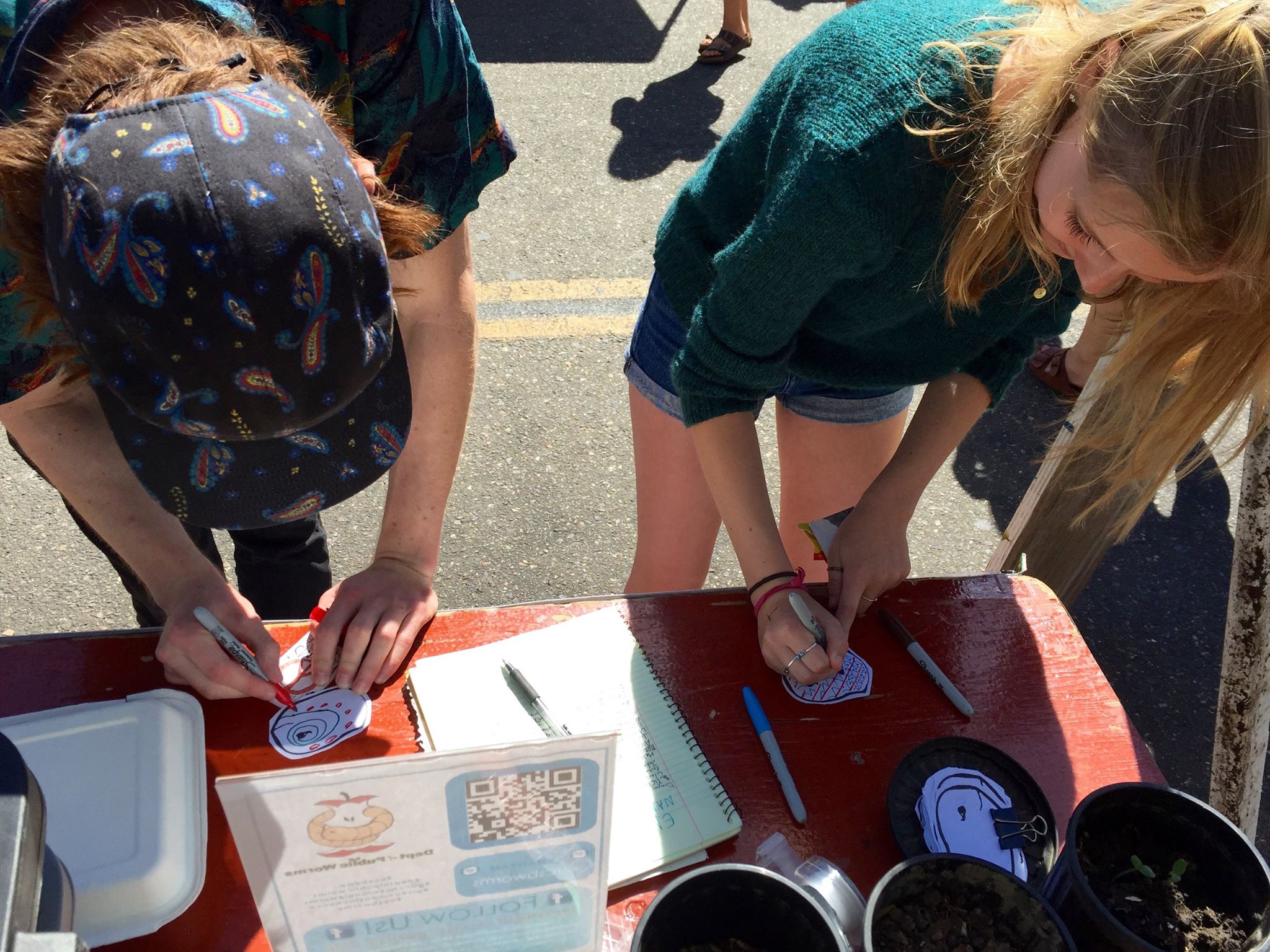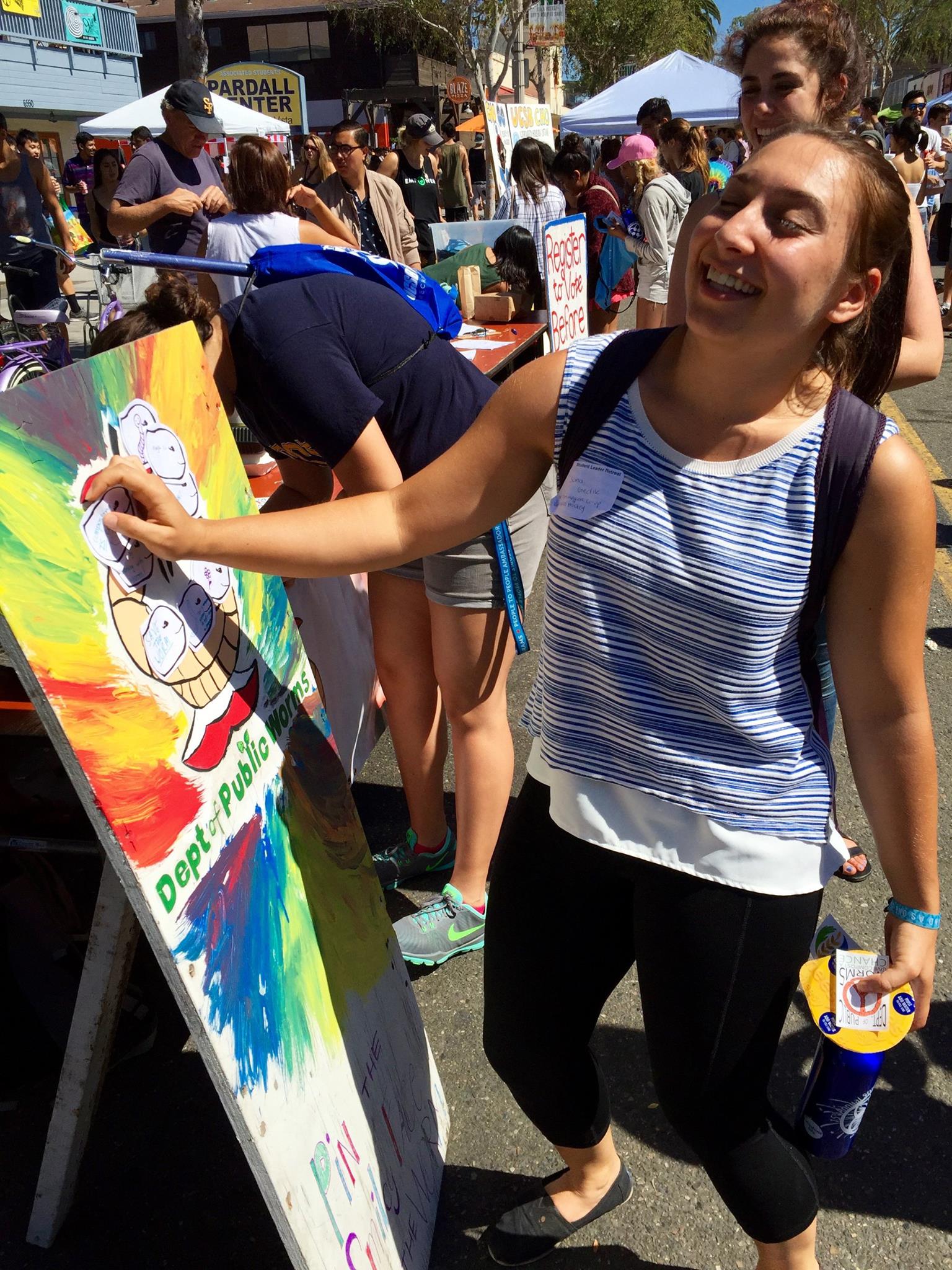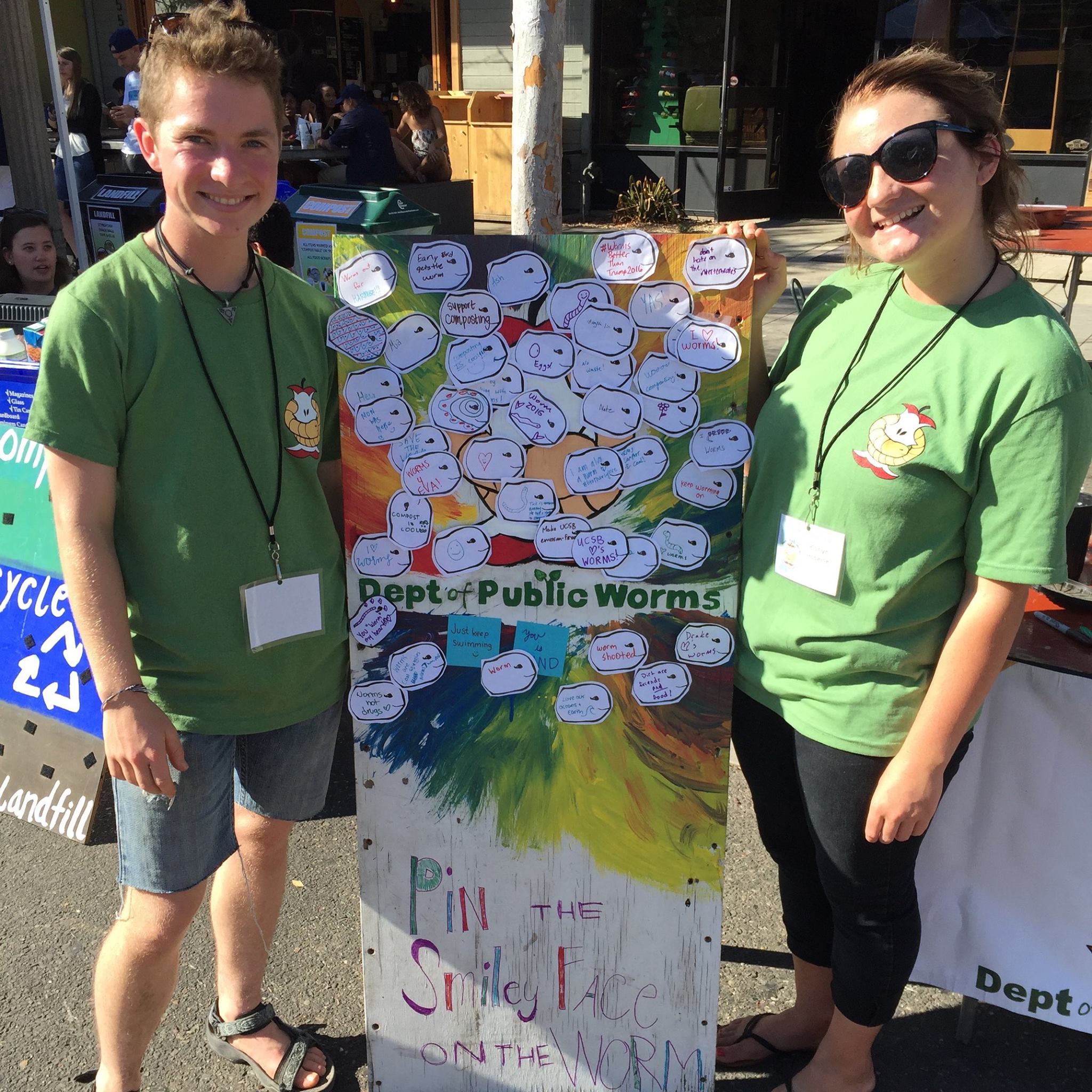 EDIBLE CAMPUS PROGRAM

DPW is also involved in the operations of the Edible Campus Program, a collaborative effort between the A.S. Food Bank and UCSB Sustainability that aims to reform underutilized spaces on campus into productive gardens that will supplement the student Food Bank with fresh, organic, fruits & vegetables.
DPW attended to the citrus trees located in Storke Plaza just below Storke Tower. The first two Washington Navel Orange trees were donated by the Johnson Ohana Charitable Foundation in Summer 2015 and five more Tango Mandarin trees were added in August 2016.
During summer quarter 2016 DPW began experimenting by building boxes for raised beds at the UCSB Greenhouse and Garden Project space. They also held weekly workdays open to anyone to get the job done. You can see the happy workers below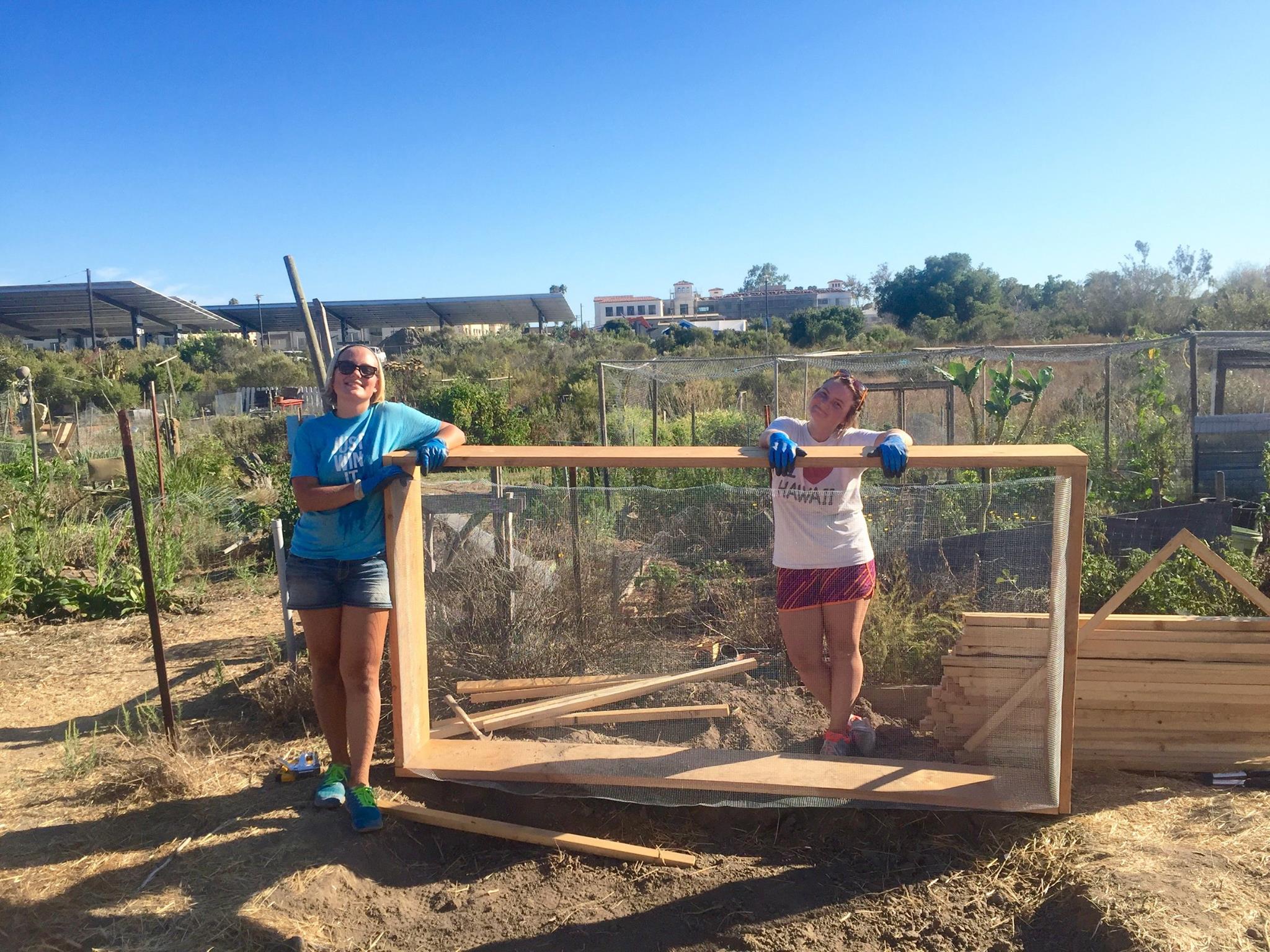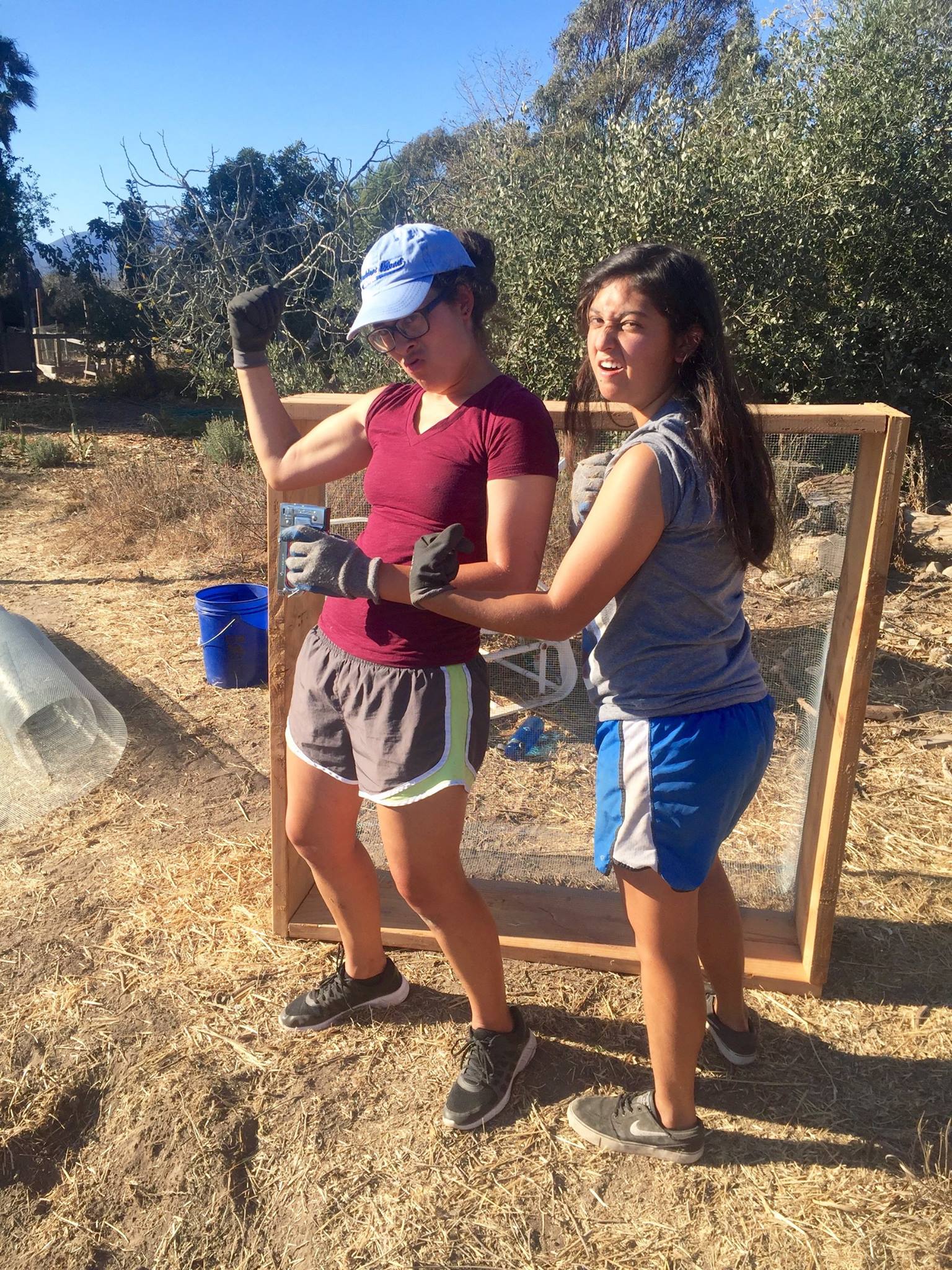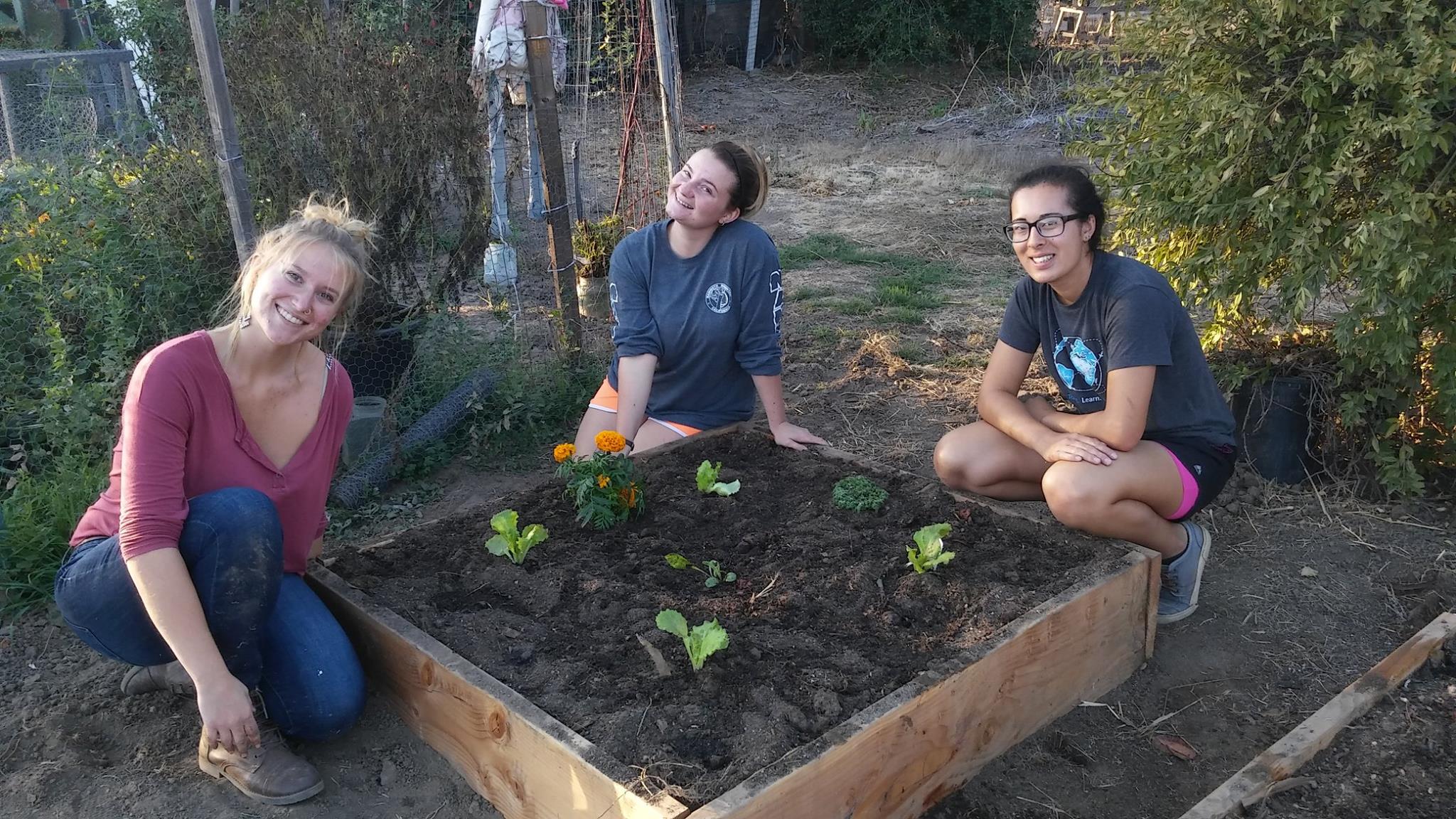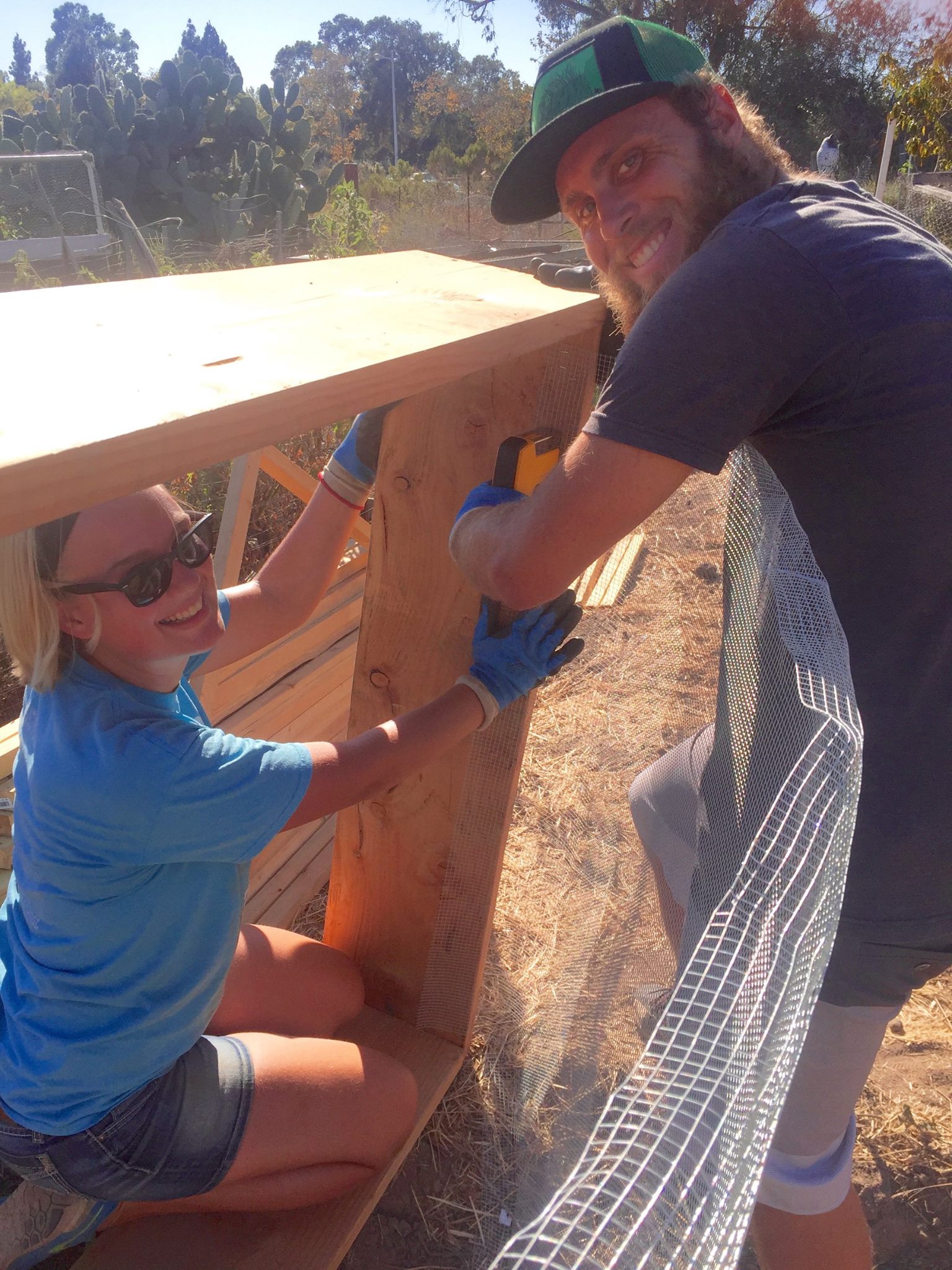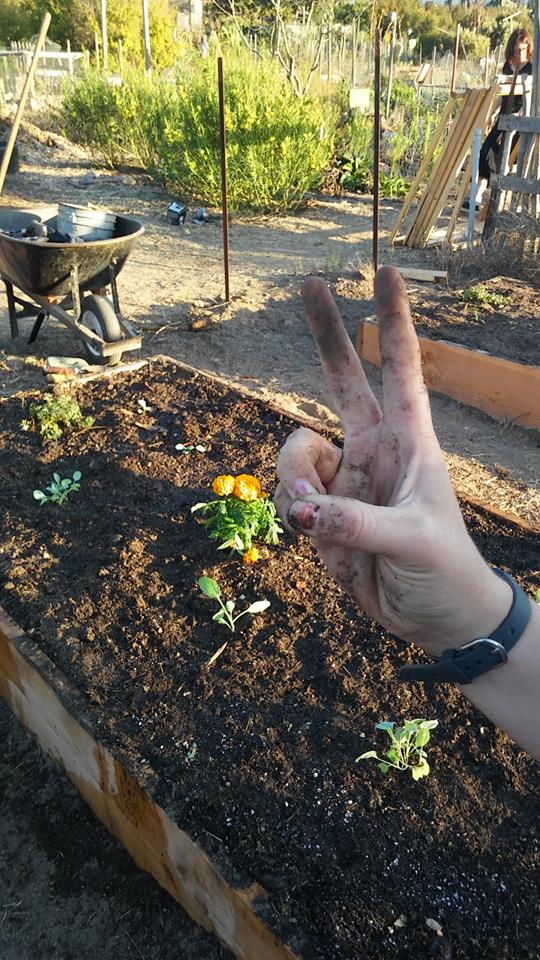 VERTICAL TOWER GARDENS AT THE UCSB RECREATION CENTER
DPW also began managing the new vertical tower gardens located behind the UCSB Recreation Center, beginning with a Ribbon Cutting Ceremony on May 30.
Ryan Carr presented the idea for a hydroponic vertical garden to the Recreation Center Governance Board and they voted on the spot to supported DPW's proposal to launch the project. Many students helped develop the project over the past year, including Maile Hartsook, Nancy Yang, Claire Jacobs, Marli Rosemarie Heininger, Anna Adrianii, and so many more.
The fresh veggies from this garden went straight to the the AS Food Bank to help ensure that students get the freshest most tasty foods to add to their selections.
DPW ON THE RADIO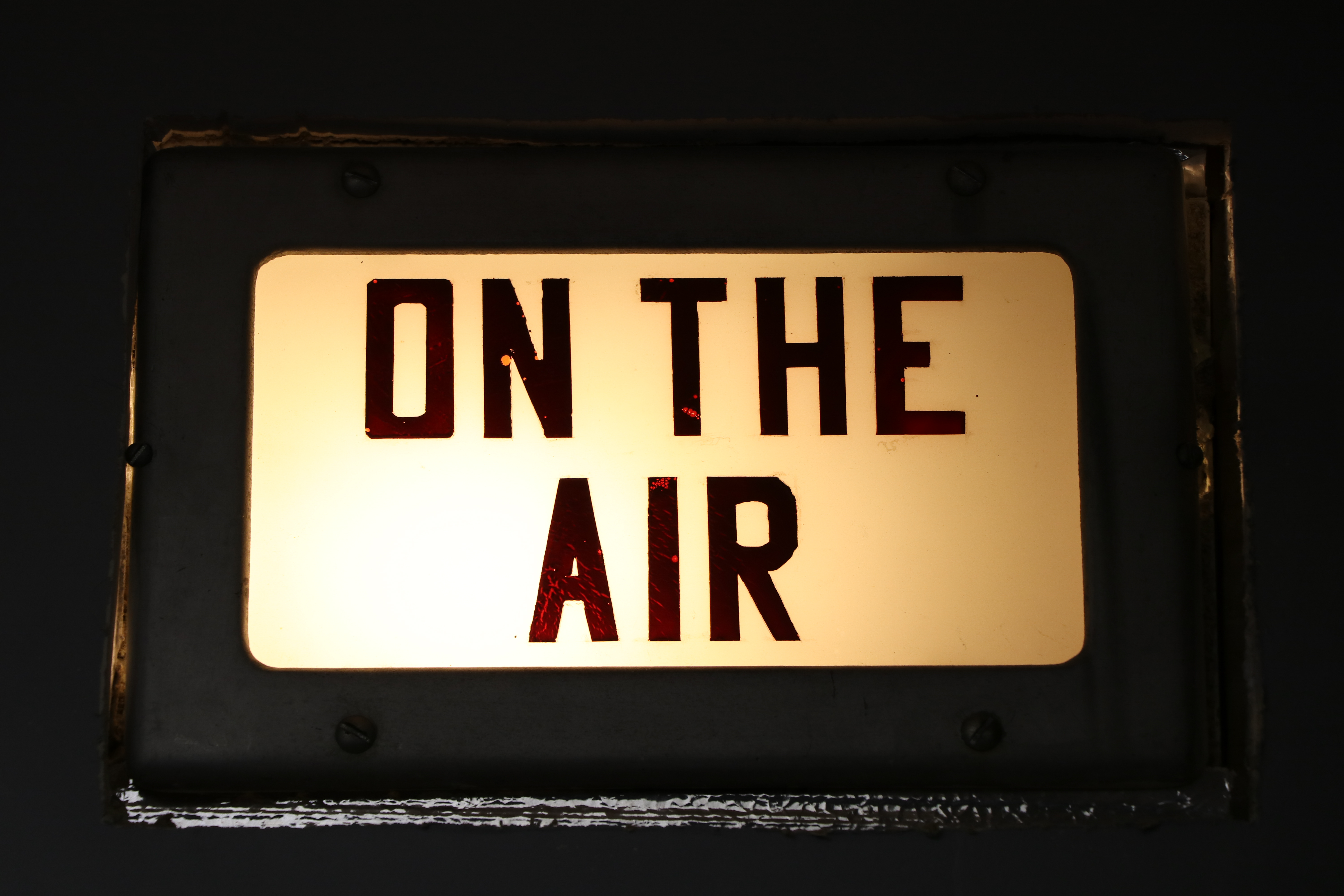 DPW took to the airwaves with KCSB News to talk about their program. KCSB associate news director, Kendra Lee, joined Marli Heininger with DWP for a tour of the 'worm farm' and a peek inside the world of composting. Hear the complete interview by clicking here.
DPW TELLS VENTURA COUNTY ABOUT THEIR WORK
DPW was invited to present a the Ventura County Farm-to-School Program's "Growing Edible Education Symposium" during fall quarter.
DPW is shared their aerobic compost and vermicompost systems and their design with teachers from all over the state. Innovative Composting Models for Schools help students learn constructively through their experiences. Outdoor and Garden Education also helps shape an individual's values and builds respect for our natural environment. If we focus on putting active young minds in lush, natural classrooms they can explore what they're interested in – something that isn't always possible in a confined classroom setting!
Besides, it's awesome when you can actually EAT your homework!
WORKSHOPS
DPW hosted numerous workshops throughout the year.
KITCHEN CULTIVATION
DPW invited folks at West Campus Family Student Housing to join them in a 2 part workshop to get them started in their own Kitchen Cultivation. The workshop had two parts that looked like this:
12 PM Regrowing in Recyclables: save time and money by regrowing your food scraps. Other methods include sprouting and managing microgreens to improve the flavor and nutrition of the cheapest, simplest foods.
1 PM Automated Hydroponics: Join Worm Wranglers in constructing a Window Farm, a small bubble-lift hydroponic system that totals only $60 in materials – perfect for roommates!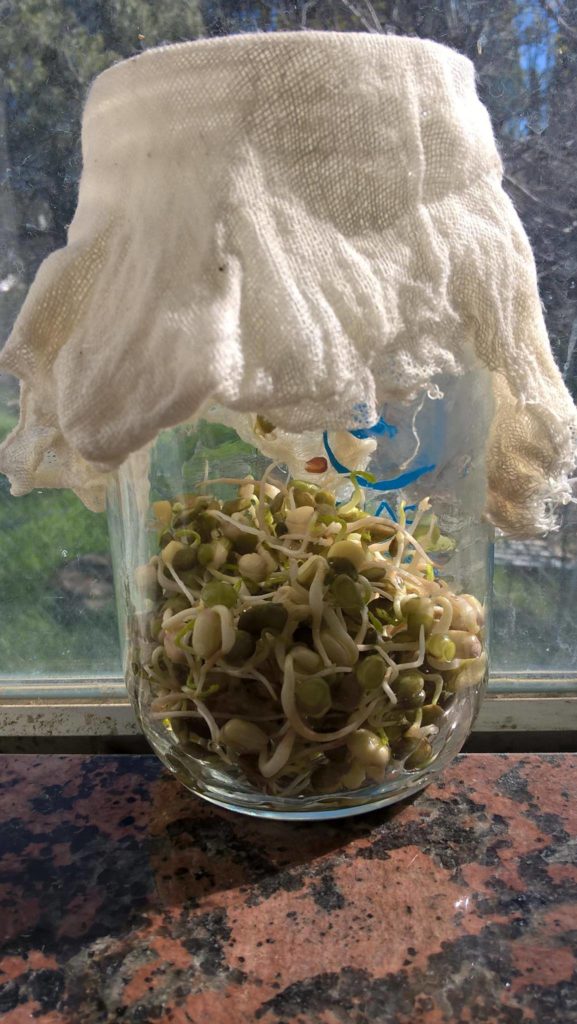 DPW had seedlings to give away to get gardeners started, and of course the workshop counted towards getting a very own Kitchen Start Up kit from the Food, Nutrition, and Basic Skills Program!
They also partnered with the Food, Nutrition, and Basic Skills Program to host a second Kitchen Cultivation workshop at the Greenhouse & Garden Project with tips and tricks to successfully garden on ones patio or porch. The showed participants how to start a garden from the very beginning stages of both pots and planter beds. They taught folks how to make a small herb pot up to a larger garden bed, while emphasizing options that are cost effective and tailored to the Santa Barbara environment. They provide attendees with written instructions after the workshop so they could refer back to what they just learned! Growing your own food has never been easier, so they invited folks to come by and learn how to get their hands a little dirty!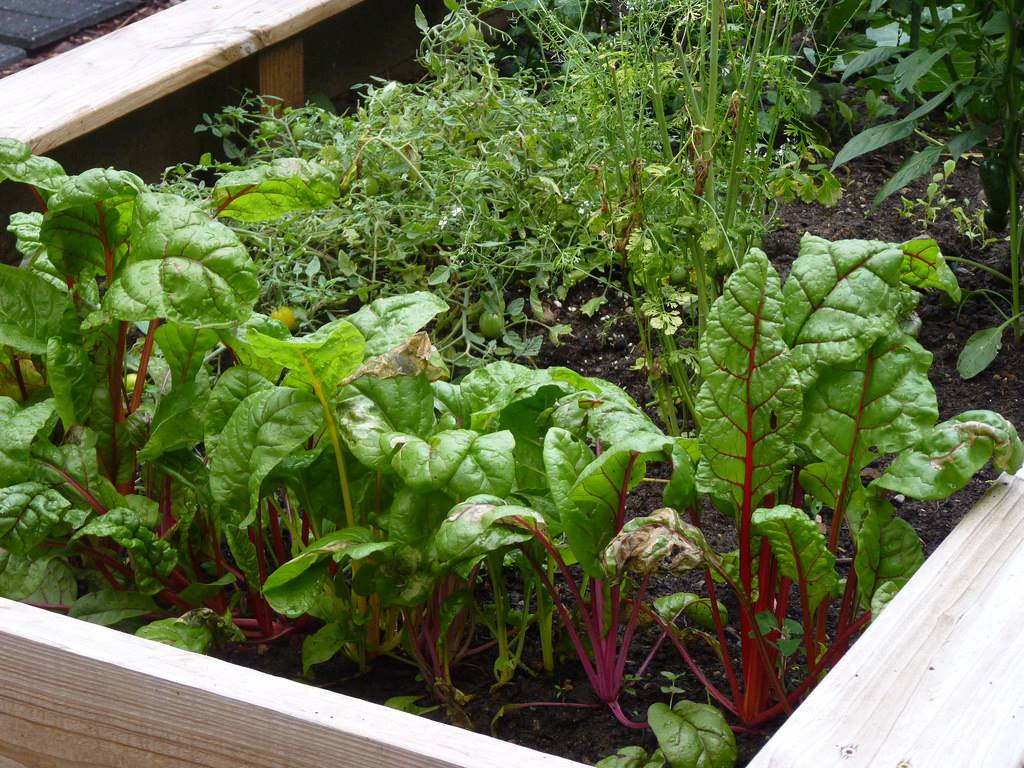 Indoor Composting- With Worms
DPW waxed poetic announcing this workshop held at their UCSB Eucalyptus Grove headquarters:
Come one, come all! Worm Tea this Fall!
Free kitchen compost containers, and water bottle planters
We've got basil and dill – our workshops are a thrill,
Learn about worms, and composting at home –
Connect to your food, and raise your mood!
The focus of this workshop was teaching the community about how to use small scale vermicompost bins to make compost inside. DPW also had their worm tea on hand for sale.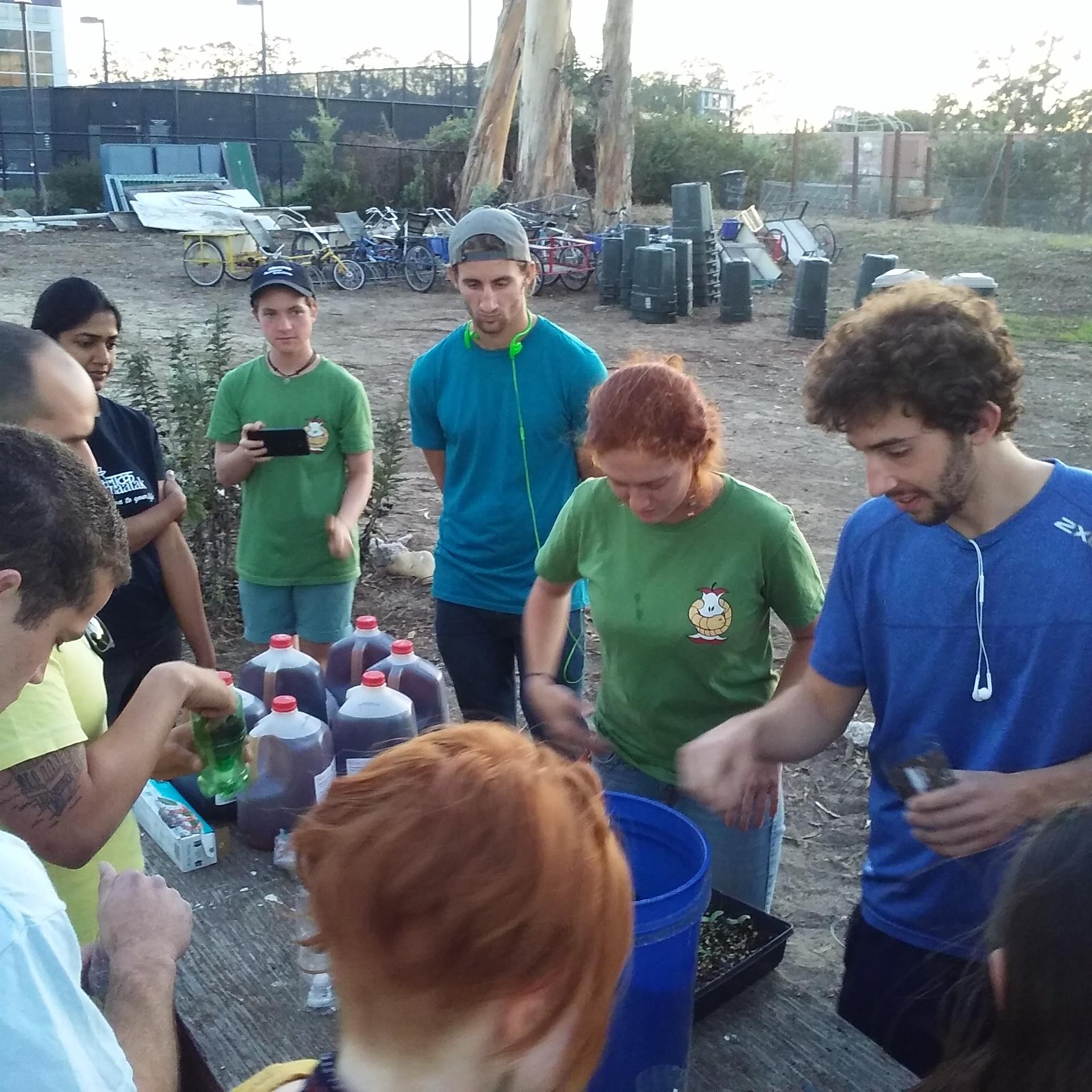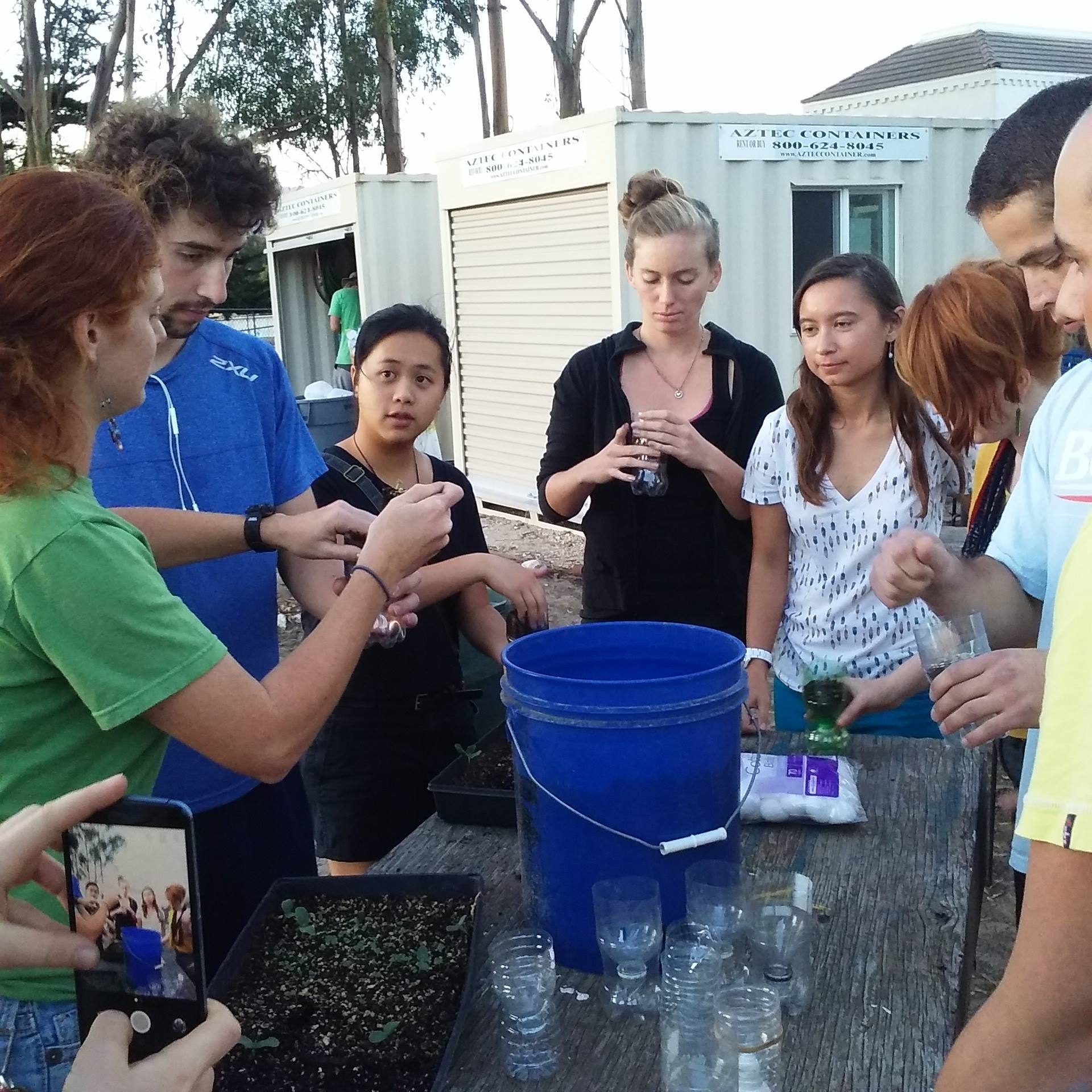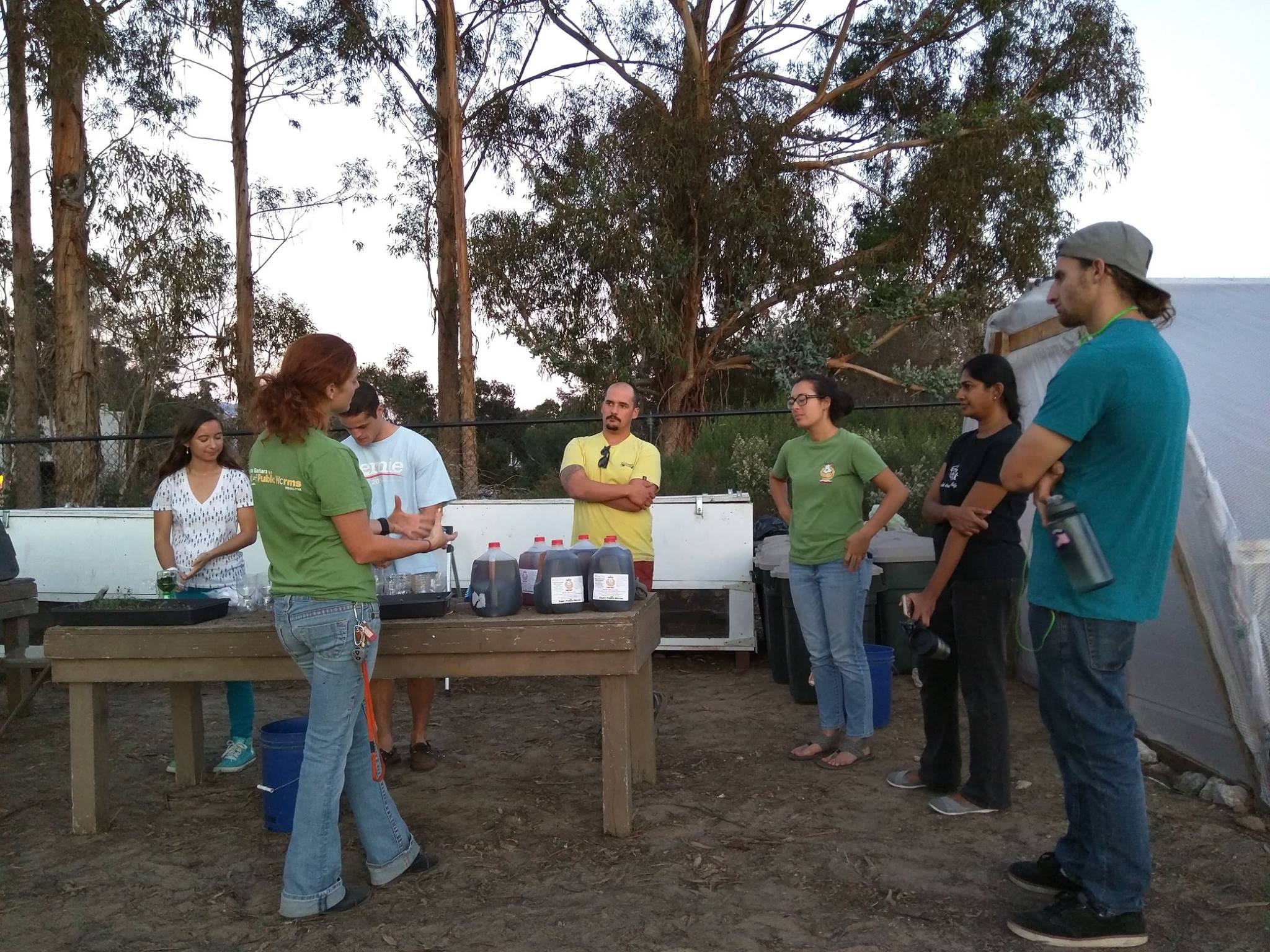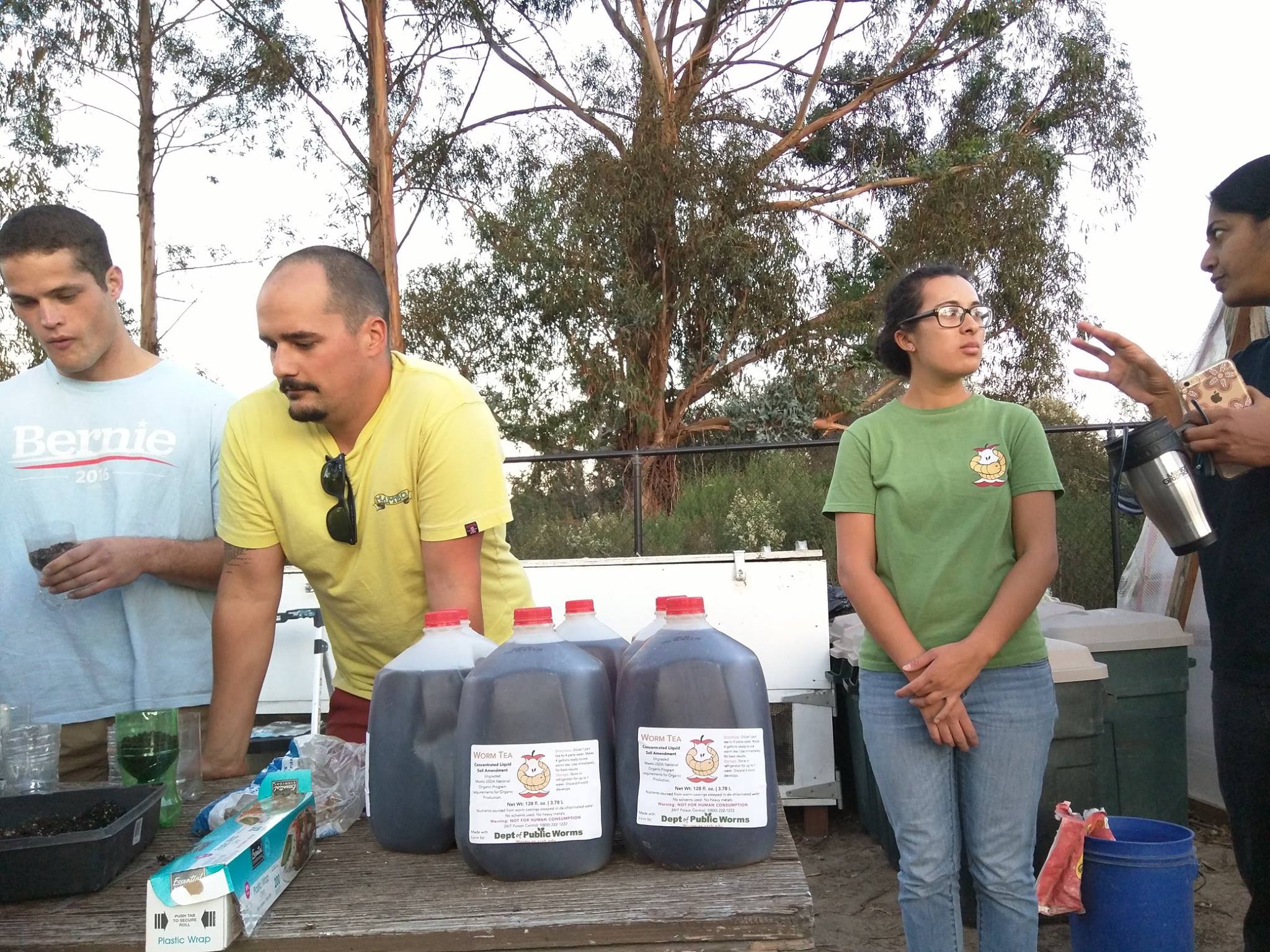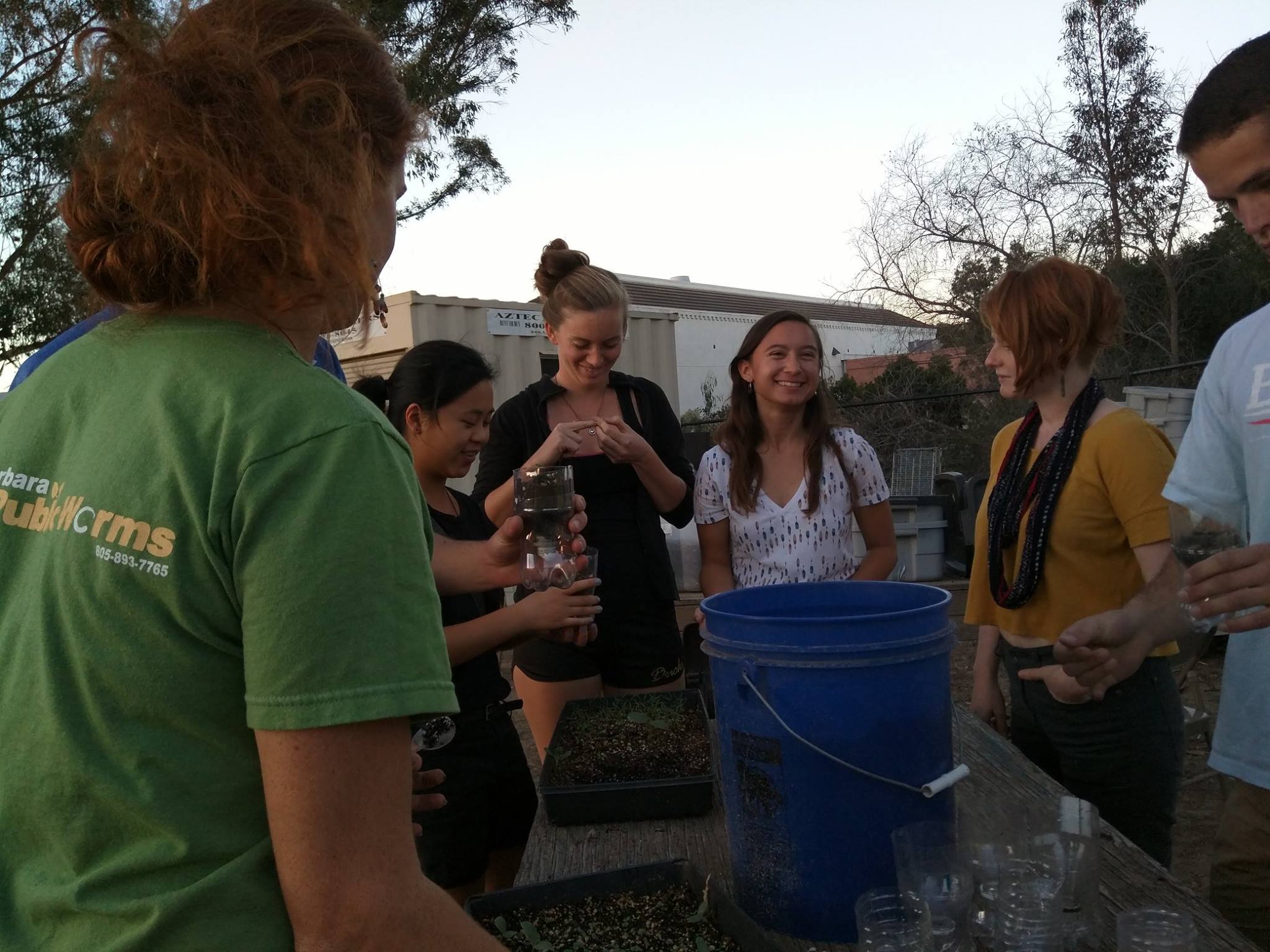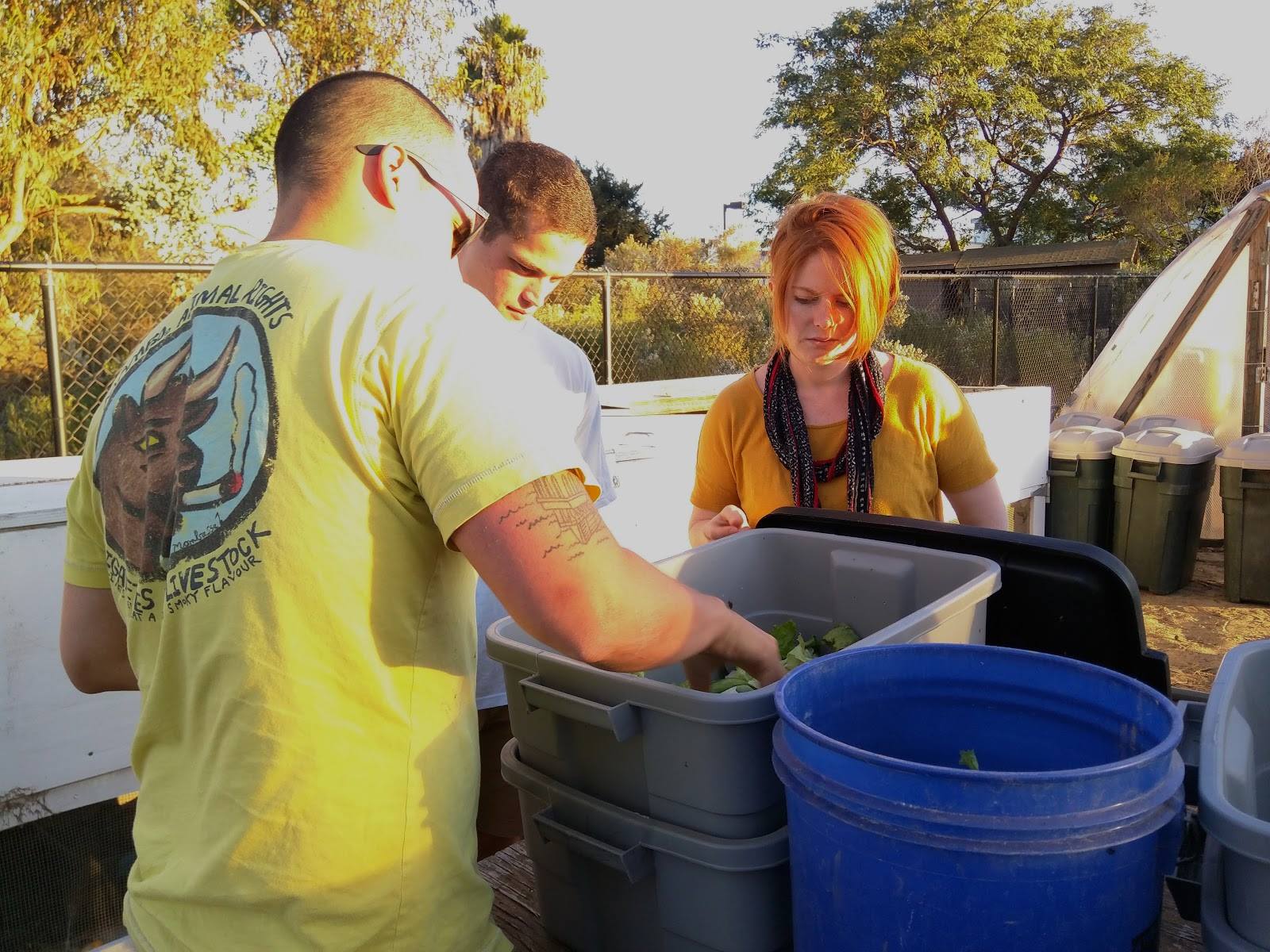 BACKYARD COMPOST WORKSHOP
Public Worms partnered with the Santa Barbara County Resource Recovery and Waste Management Division for a fun, free workshop. Participants  learned the ins and outs of how to manage their own backyard compost. They explored what foods can be composted, how to keep food scraps balanced with yard waste, and talked over some of many uses for compost. DPW showed participants what worms can do to help them compost, especially if they didn't have much space.
BRINGING ALONG THE NEXT GENERATION
The Department of Public Worms was featured in the UCSB Current for their work with kids. Click here!
Each week DPW takes pre-schoolers from the Orfalea Children's Center to their garden to get hand's on experience with composting and gardening! It's a win win for the kids and the students who get to show them how to build a better future.
SPREADING THE LOVE
DPW was at the on-campus Gaucho Farmer's Market to hand out free gummy-worm valentines. They also brought along their demonstration worm bin to check out and had worm tea on hand to give away free to any interested gardeners